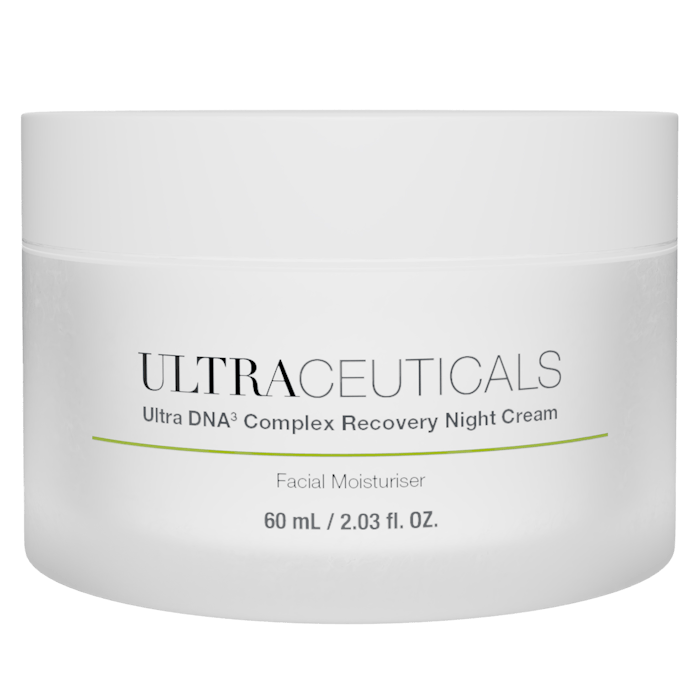 Ultraceuticals' launched the DNA³ Complex Recovery Night Cream. This luxurious night cream contains Dynamic Night Activator3 Complex, a triple-enzyme complex that works with the skin's natural night-time renewal cycle to deeply rejuvenate the appearance of the skin.    
The complex contains three enzymes from Micrococcus Lysate, Arabidopsis Thalania and plankton extracts. The three enzymes are encapsulated using a liposome delivery system for optimal efficacy and skin absorption. The complex works to intensely nourish, hydrate and reduce the appearance of fine lines and wrinkles. 
To deliver intense and long-lasting hydration the advanced formulation features Lamellar technology. This technology mimics the skin's lipid layer which in turn allows the cream to bind and interact with the skin to replace lost lipids in the skin barrier. 
In addition, this innovative night cream contains a powerful blend of moisturizing agents featuring sodium hyaluronate partnered with skin conditioning ingredients panthenol, squalene, jojoba, grapeseed and avocado oil to help replenish vital hydration and support the skins' lipid barrier.