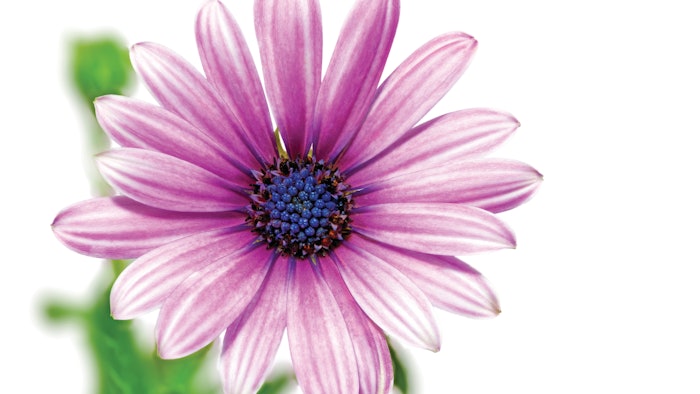 A flowering plant of the Asteraceae (or sunflower) family, feverfew was originally used to treat fevers and other inflammatory conditions, including migraines and arthritis. In fact it used to be referred to as the "medieval aspirin."1 This special ingredient has started to make a name for itself in the skin care industry as a topical instead of a medicine. "Recently, it has been found to have an anti-inflammatory activity topically for certain skin diseases, such as atopic dermatitis and psoriasis," explains Michael Gold, MD, FAAD, founder of Gold Skin Care Center and Advanced Aesthetics Medical Spa.
Purified feverfew has also been shown to aid in reducing the appearance of facial redness and skin irritation. "Purified feverfew extract is a water extract from tanacetum parthenium," says Menas Kizoulis, scientific engagement director at Johnson & Johnson Consumer. "It is enriched in water hydrophillic flavonoids."
In preclinical testing, this version of purified feverfew proved to have anti-irritant benefits, as well as a broad range of antioxidant and calming benefits in comparison to over 2,000 natural ingredients. "It seems to inhibit a number of pro-inflammatory cytokines as well as inhibiting prostaglandin production as well as having an effect on the neutrophils in the skin. This then allows for anti-inflammatory actions, which allows this ingredient to be effective," says Dr. Gold.
Johnson & Johnson performed a Consumer Health study on the use of feverfew and its benefits. The results of this study were shared both at the American Academy of Dermatology's 2021 Annual Meeting (AAD VMX) as well as the 2021 Society of Investigative Dermatology meeting. The study set out to determine the ability of purified feverfew to mitigate the effects of external aggressors and UV radiation on the skin. "Overall, our research builds on the established research showing that feverfew is a potent antioxidant and anti-irritant ingredient," says Kizoulis. "We highlight new insights showing that feverfew helps protect against key environmental skin stressors."
With its numerous benefits in aiding sensitive skin, it comes as little surprise that research presented at the AAD VMX showed benefits of combining oat with feverfew. "The combination of oat and feverfew in a gel cream helped improve skin barrier function and hydration, soothed irritated skin and was well tolerated by subjects with dry and irritant-sensitive skin," says Kizoulis.
As with any topical product, usage should be avoided if there is a known allergy to the ingredient. However, "When using products formulated by well-known skin care companies, there should be no serious adverse events with topical administration," says Dr. Gold.
This ingredient is most commonly seen in products targeting sensitive skin. It also is used, Kizoulis notes, in some sunscreens due to its potent antoxidant properties that help to protect the skin from photodamage.
Read more in our Digital Magazine...
Maggie Walker is the associate editor of MedEsthetics.
References:
1. https://www.healthline.com/nutrition/feverfew#:~:text=Feverfew%20(Tanacetum%20parthenium)%20is%20a,medieval%20aspirin%E2%80%9D%20(%201%20).