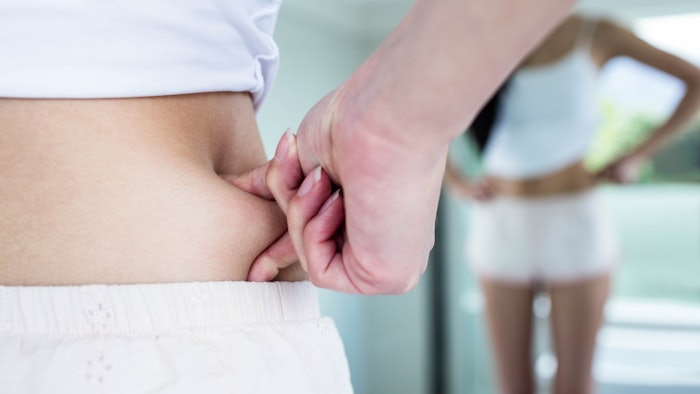 In an effort to increase screening and identification of patients with body dismorphic disorder (BDD), Leslie Fletcher, MSN, RN, AGNP-BC, distributed a multiphasic screening protocol for BDD to eight esthetic clinics in the U.S. Practitioners administered the anonymous, cryptic prescreening form to all new, incoming patients aged 18-65 from June 1, 2019 through September 1, 2019.
The initial screening was integrated into a checklist populated with healthy and unhealthy motivators for patients to choose from. Unhealthy motivators included phrases like "I want to look perfect," "I want to look perfectly symmetrical" and "I want to look 20 again." Practitioners followed this up with a second more extensive screeing questionnaire for patients who did not pass the initial screening. The more extensive screening consisited of a modified Cosmetic Procedure Screening Questionnaire in which patients were asked to describe features of biggest concern in order of highest priority, as well as eight questions assessing the impact of those concerns. Patients who were suspected of subclinical BDD could be refused treatment from the practitioner. 
There was a total of 734 initial screeinings over 16 weeks. Of these, 4.2% (31/734) proceeded to the secondary screening phase. Of these, 29% (9/31) subsequently screened positive for BDD. Practitioners refused to treat 77.8% (7/9) of positive screenings. Two patients out of nine who tested positive underwent a third screening and were subsequently treated with positive outcomes. 
The use of a cryptic screening protocol enables identification of individuals at risk for BDD and encourages open and continous communication between patients and practitioners. 
Read the full study, published in the Journal of Cosmetic Dermatology (December 28, 2020), here.