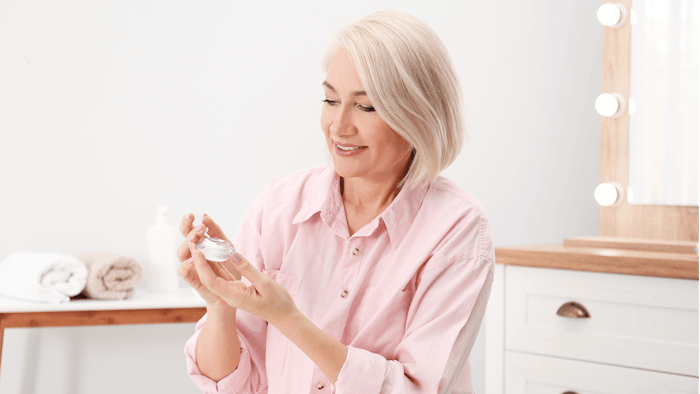 Deferiprone (DFP), an iron chelator can penetrate the stratum corneum and stimulate aged dermal fibroblasts, according to the results of an in vitro study published in the Aesthetic Surgery Journal (April 2021).
Authors Andrea Pagani, MD, et al, hypothesized that because hypoxia-inducible factor 1α (HIF-1α), a transcription factor responsible for tissue homeostasis and regeneration, presents reduced functionality in advanced age and is stimulated by sequestration of iron that iron-chelator DFP may effectively stimulate aged fibroblasts and regenerate aging skin.
They measured cell proliferation, metabolic activity, HIF-1α expression and lactate dehydrogenase levels of both young and aged fibroblasts following 24-hour in vitro preconditioning with DFP. The investigators also evaluated cell survival rates and morphology using different cellular stainings. They performed a transdermal permeation study to determine the concentration of DFP required to reach the dermis.
The concentration of DFP required to reach the dermis within 24 hours was 1.5% (0.15 mg/mL). In vitro administration of 156-312.5 µg/mL DFP on aged fibroblasts resulted in activation of key regeneration enzymes and proteins. The authors noted that the activation of HIF-1α by DFP enhanced cell metabolism, proliferation and survival of fibroblasts while reducing lactate dehydrogenase levels.
"Therefore, the antiaging properties of DFP and its satisfactory dermal penetration make it a promising regenerative agent," they concluded.