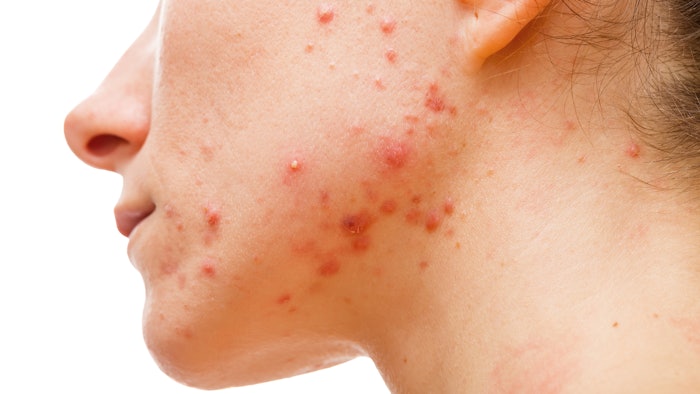 As the use of telemedicine grows, physicians and investigators are finding that dermatology especially lends itself to this new method of care. This was highlighted in a study by Ted Jacoby, et al, showing a strong correlation between telemedicine visits and in-person visits for acne.
For the pilot study, published in the Journal of Drugs in Dermatology (online first, March 3, 2021), the authors compared acne vulgaris diagnostic assessments made via patient-taken photos to in-office assessments.
Fourteen patients (ages 16 to 23) with mild-to-moderate acne were examined in-person and diagnosed based on three outcomes: inflammatory lesions, noninflammatory acne lesions and facial nodules. On the same day as the in-person visits, the patients were instructed to photograph their faces.
The patient-supplied images were reviewed eight to 12 weeks later by investigators for the same three assessments. The authors found a strong concordance between in-person and digital diagnosis (Spearman's correlation coefficient of 0.96) across all lesion and nodule scores.