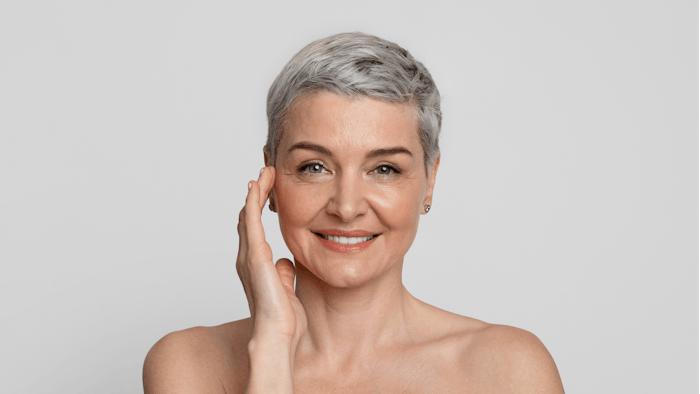 Thermo-mechanical fractional injury (TMFI) therapy (Tixel, Novoxel) is effective for skin rejuvenation on skin types II-V, according to the results of a retrospective study published in Lasers in Surgery and Medicine (March 2021). 
TMFI involves the application of heated metal tips to the skin's surface in a fractional pattern. For this study, researchers performed a chart review of 24 patients with skin types II - V who received two or three Tixel treatments. Of the patients, 20 were women and four were men, and the average age of the patients was 56 years old. The treatments were delivered three to five weeks apart in two medical centers (12 from Israel and 12 from the United Kingdom).
Four experienced dermatologists compared standardized clinical photographs taken before each treatment and three months after the final treatment and rated outcomes based on seven parameters (blood vessels and erythema, skin complexion, periorbital wrinkles, pigmentation and toning, pore size, vitality, wrinkles and laxity) on a scale of -1 to 4. The authors also reviewed epidemiology, treatment data, satisfaction and adverse events. 
There was an overall improvement in all seven parameters with the greatest improvement demonstrated in skin complexion (2.1 ± 0.49) and periorbital wrinkling (2.09 ± 0.65) followed by vitality (1.7 ± 0.49). Adverse events were transient and included erythem and hyperpigmentation. The average downtime was 1.7 days.