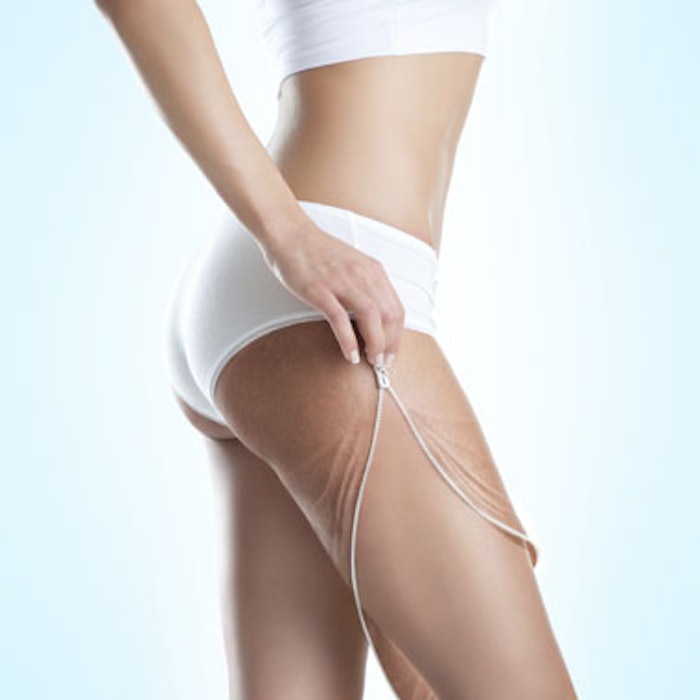 The Exilis ELITE, a radiofrequency (RF)-based, skin-tightening platform, has been granted FDA approval for temporary reduction in the appearance of cellulite.
The monopolar focused RF device, which is engineered with advanced cooling, heats the dermis, causing collagen support tissues to remodel, tighten and firm. Using a new protocol to treat areas with underlying fat deposits, the device has also shown temporary improvements in the appearance of cellulite.
"We are committed to working closely with our partners in the aesthetics community to build on the initial results and continue to improve our capabilities for treating cellulite," said Scott Mills, VP of sales of BTL Aesthetics.
Image copyright Getty Images.