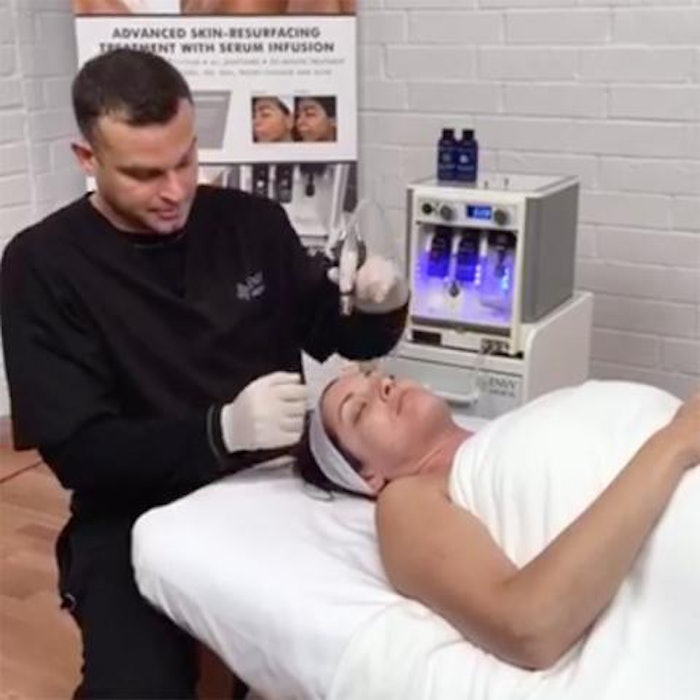 Envy Medical's Dermalinfusion is an advanced skin-resurfacing treatment that combines exfoliation, extraction and infusion of condition-specific serums to improve skin health, function and health. The non-invasive treatment, Dermalinfusion is a fully customizable to address a wide variety of skin concerns and conditions.
How Dermalinfusion Works
Dermalinfusion delivers instant results. The potent but gentle 30 minute treatment, requires absolutely no down time and is one of the few procedures in which skin shows immediate and noticeable improvement in volume, hydration, tone and texture. The patented technology is excellent for both light and dark skin, with virtually no restrictions on treating any area of the body.
The Dermalinfusion treatment exfoliates the damaged top layer while simultaneously deep-cleansing the skin surface and pores and infusing condition-specific serums deep into the skin.
"I would like to introduce you to the SilkPeel Dermalinfusion, what we are going to be doing is our procedure utilizing real diamond tips, so medical grade diamond tips combined with vacuum suction and then customized, and optimal delivery of skin specific solutions that address various skin conditions within our clients," says David from Medical Envy.
To learn more about Envy Medical's Dermalinfusion visit http://envymedical.com.