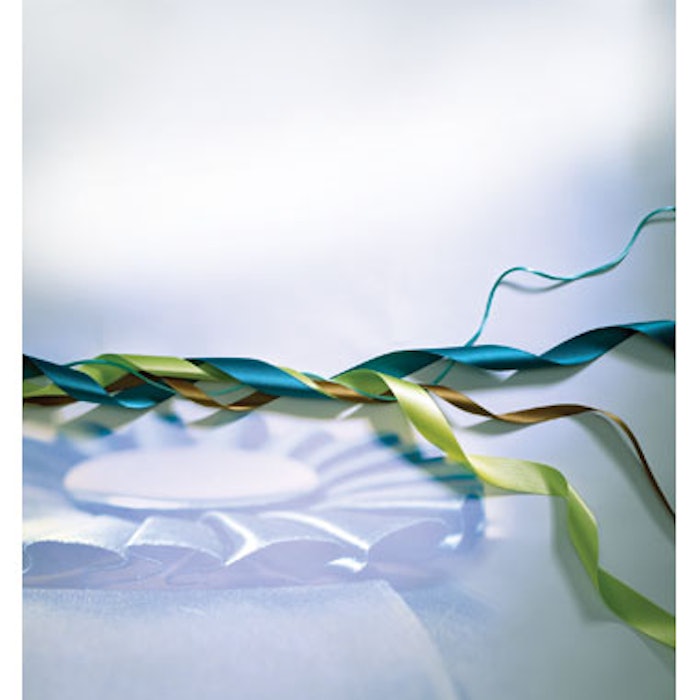 Patients seeking skin rejuvenation procedures typically present with a variety of concerns ranging from skin laxity to brown spots, visible vascularity, and fine lines and wrinkles. Delivering optimal outcomes often requires the use of multiple treatment modalities. This has led physicians to embrace combination treatments that enable them to treat several signs of aging in one treatment session, saving patients both time and money.
To help practices develop their own combination treatment packages to address their patients' varying concerns, downtime requirements and budgetary restrictions, we asked aesthetic practitioners to share their most popular multi-modality antiaging protocols.
MINIMAL DOWNTIME: IPL + INJECTABLES
When patients complain that they just don't look as good as they feel, Mitchel P. Goldman, MD, of Cosmetic Laser Dermatology in San Diego reaches for neuromodulators, soft tissue fillers and intense pulsed light (IPL) to create immediate satisfaction. "These are three things that I can do on almost every single patient," he says. "It's my homerun combination. If you just do those three things, the patient will walk out of the office looking and feeling like a million bucks, and you can do it all in 15 minutes. If you add in proper skincare products with some nice growth factors and depigmenting agents, you can deliver longer-lasting results."
He performs the IPL first, followed by neuromodulator and then the filler. "This is for your run-of-the-mill patient, who stops in after she drops the kids off at school and can't have a lot of downtime," says Dr. Goldman.
SIGNIFICANT SKIN AGING: THE ULTRA REPAIR
For patients who have more significant signs of aging and are able to tolerate a few days of downtime, he moves to a treatment he calls the "Ultra Repair." "When a patient needs laser skin resurfacing, for the past 20 years our practice has used multiple lasers at the same time," he says.
Patients undergo treatment with pulsed dye laser, Q-switched alexandrite laser, Er:YAG laser and ultra-pulsed CO2, all in one session. "We're able to treat the dispigmentation as well as the hypervascularity as well as the wrinkles," says Dr. Goldman. "But it does take about a week to heal. This is our most extreme laser treatment."
If the primary concerns are dyschromia and vascularity, but the patient has minimal wrinkles, "then we can go to something in the middle," he says. "We use a fractionated PICO laser along with a Q-switched alexandrite laser and pulsed dye laser or IPL. The patient has two to three days of downtime."
THE TIME MACHINE: LASER RESURFACING + PRP
Patients who want to turn back the hands of time without revisiting the office for regular maintenance treatments every three to six months may benefit from the "Time Machine", a combination treatment developed by Los Angeles-based dermatologist Tess Mauricio, MD.
The treatment combines laser skin resurfacing and platelet-rich plasma (PRP) injections—both of which are tailored to the patient's needs and downtime requirements. "We start with energy-based resurfacing, which is customized based on the patient's skin type, downtime, and whether we are treating deep acne scars, superficial concerns or deep wrinkles vs. skin laxity. We use either an erbium laser, CO2 or fractional radiofrequency device."
Following the resurfacing treatment, PRP is administered both topically and through injection. "The downtime is minimal. Most swelling and redness is gone within two days, and patients can put makeup on in two to three days," says Dr. Mauricio. "I believe this is, in large part, due to the natural anti-inflammatory effect of the PRP. We notice the immediate redness and swelling goes down within minutes, and the burning sensation that accompanies a resurfacing procedure is usually gone within an hour." Patients with acne scars or deep wrinkles may also undergo microneedling.
FIRST TIME PATIENTS: CHEMICAL PEEL + MIDFACE VOLUME REPLACEMENT
Patients seeking facial rejuvenation typically have two main concerns that must be addressed, says New York-based dermatologist Jeannette Graf, MD. These are skin texture and midface volume loss. When a new patient enters her practice, she often starts with a light chemical peel. "I want them to see that they can have beautiful glowing skin just by removing a dead skin cell layer, and that they don't need to have downtime," she says. "This really ups their confidence."
Next she addresses the midface. "This is where the action is. Midface volume loss is what makes your eyes look tired; the face gets flatter and starts to look droopy," says Dr. Graf. "I tend to combine peels and fillers for beautiful skin as well as volume, because to me volume is the most important component of a youthful face."
She injects Juvéderm Voluma XC high on the zygomatic bone, "which can come close to the eye," she says. "That brightens the tear trough in addition to lifting the midface."
She selects peels based on the patient's key concerns. "Chemical peels today are not like the chemical peels 20 years ago where you had to stay in the house for two weeks," says Dr. Graf. "Companies like Glytone, PCA Skin and SkinMedica have wonderful ranges of peels that offer beautiful results with no downtime. They are cocktails that allow you to address specific concerns."
In addition to offering immediate, visible results, this combination treatment is affordable with virtually no downtime for the patient. "Voluma and peels give you the biggest bang for your buck," says Dr. Graf. "Other fillers also can be used in the midface. Choosing the right product is a matter of training and which feels best in your hands."
ESTHETICIAN PERFORMED: CHEMICAL PEEL + MICRONEEDLING
Fruitland, Idaho-based dermatologist Carl Thornfeldt, MD, worked with his estheticians to develop an effective antiaging treatment that can be performed by nonmedical personnel in all 50 states. It involves using microneedling at a depth of 0.5mm to both stimulate epidermal rejuvenation and improve the efficacy of low concentration chemical peels. "The limitation is that a needle depth of 0.5mm may not rejuvenate the entire epidermis, particularly for people with deeper rete ridges extending into the dermis, for whom you need to affect the basal layer," says Dr. Thornfeldt.
Combining microneedling with a peel boosts the efficacy of both treatments. "Superficial chemical peels with a low pH can repair photodamage by diffusing through the entire epidermis to the basilar layer," he says. "However, most state licensure laws do not allow estheticians to apply a peel containing the concentrations of the ingredients necessary to do so. But microneedling 0.5mm prior to the peel produces a synergistic process that can help the peeling agent reach the basement membrane and basal epidermal cells."
His esthetician's protocol is to perform the microneedling treatment per manufacturer's instructions. Then, while the patient is still numb, a light peel is applied (30% malic acid, 5% salicylic acid). The peel solution is left on for 5 to 10 minutes and then removed by cleansing and rinsing the skin. The esthetician then applies a postprocedure firming mask to soothe the skin for an additional 5 to 10 minutes.
"This combination therapy has virtually no downtime, and it is gentle enough to use on immunocompromised patients and those afflicted with chronic diseases characterized by atrophic skin such as lupus erythematous or diabetes mellitus," says Dr. Thornfeldt.
Inga Hansen is the executive editor of MedEsthetics.
Image copyright Getty Images