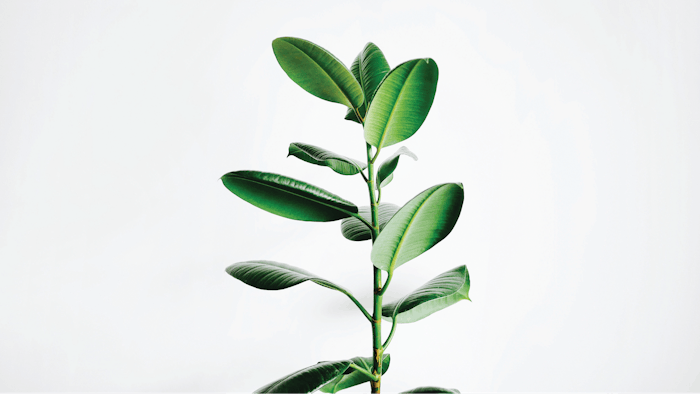 Between 50% to 80% of individuals in the U.S. population self-report they have sensitive skin.1 The two most commonly diagnosed skin concerns that result in inflammation, redness and discomfort are rosacea and eczema, each of which is estimated to affect roughly 10% of the population. 2, 3 Furthermore, both inflammation 4 and skin barrier issues 5 are associated with aging and may be exacerbated by cold, dry weather or exposure to irritants in the workplace or home.
Topical steroids are often recommended as short-term solutions for uncomfortable skin inflammation or irritation associated with barrier issues, but their long-term use may be associated with side effects of thinning of the skin, impaired immunity and telangiectasias. 6 Other topicals, especially if compatible with longer periods of use, are preferred as a way of avoiding these potential side effects, and the field of potential ingredients from which to choose is large.
When addressing skin sensitivities, such as eczema, rosacea and dermatitis, patients benefit from a combination of anti-inflammatory and skin barrier-protecting or repairing actives, as the inflammatory and barrier impairment processes accentuate each other.
"The common denominator in rosacea, eczema, dermatitis and pruritis is the skin barrier is deteriorating plus inflammation is increasing," says Carl Thornfedlt, MD, founder of CT Derm and Episciences.
Protecting the Barrier
Maintaining a healthy skin barrier involves more than applying moisturizers. Although moisturizers can provide prophylactic protection from conditions like contact dermatitis, the issue is more a matter of applying the "right" moisturizing agents rather than just any moisturizer or those with an especially high lipid content.7
Ingredients that help protect a compromised barrier include petrolatum, glycerin and lanolin. In his research, Dr. Thornfeldt compared improvement in transepidermal water loss (TEWL)—a key measure of barrier function—following application of topicals with lanolin (10%), glycerin (10%) or petrolatum (10%) versus vehicle. He found a 78% improvement with lanolin, 75% with glycerin, 55% with petrolatum and an 85% improvement with a topical that combined all three versus a 35% improvement with vehicle.
"This indicated that each one of these compounds was working by a different mechanism," says Dr. Thornfeldt. "The other interesting thing to note is that you can see significant improvement with just a 10% concentration, so you don't need high doses of petrolatum or oils to improve barrier function."
Additional ingredients with known barrier-protecting properties include sodium hyaluronate,10 and oat extract.11
Actives with barrier repair potential include bromelain from pineapple (Ananas comosus), as well as various plant oils, including olive, safflower, coconut, sunflower seed, argan, soybean, peanut, sesame, avocado, borage, jojoba, oat, pomegranate seed, almond, bitter apricot, rose hip, German chamomile and shea butter.12
Continue reading on about skin calming ingredients and more in our Digital Magazine...
Charlene DeHaven, MD, is the clinical director of Innovative Skin Care in Burbank, California.
Captions/Footnotes:
Draelos Z. The sensitive skin phenomenon. Skin Inc. 2017 Jul11. 433844253 newsletter.
Hanifin JM, Reed ML, Eczema Prevalence and Impact Working Group. A population-based survey of eczema prevalence in the United States. Dermatitis. 2007 Jun. 18(2):82-91.
Tan J, Schofer H, Araviiskaia E, Audibert F, Kerrouche N, Berg M, the RISE Study Group. Prevalence of rosacea in the population of Germany and Russia – the RISE study. J Eur Acad Dermatol Venereol. 2016. 30:428-434.
Franceschi C, Garagnani P, Parini P, Giuliani C, Santoro A. Inflammaging: a new immune-metabolic viewpoint for age-related diseases. Nat Rev Endocrinol. 2018 Oct. 14(10):576-590.
Luebberding S, Krueger N, Kerscher M. Age-related changes in skin barrier function – quantitative evaluation of 150 female subjects. Int J Cosmet Sci. 2013 Apr. 35(2):183-190.
Coondoo A, Phiske M, Verna S, Lahiri K. Side-effects of topical steroids: a long overdue revisit. Ind Dermatol Online J. 2014 Oct-Dec. 5(4):416-425.
Maibach HI. The controversial influence of moisturizers on skin water barrier. 2013 Nov 13. Cosmetics Toiletries. 231797061.
Del Rosso A, Zeichner J, Alexis A, Cohen D, Berson D. Understanding the epidermal barrier in healthy and compromised skin: clinically relevant information for the dermatology practitioner. J Clin Aesth Dermatol. 2016 Apr. 9(4) Suppl 1:S2-S8.
ibid.
Atkinson J, Manor D, Parker R. Vitamin E in Encyclopedia of Biological Chemistry. Obermuller-Jevic UC, Packer L (eds.) 2013. 545-550.
Ilnytska O, Kaur S, Chon S, Reynertson KA, Nebus J, Garay M, Mahmood K, Southall MD. Colloidal oatmeal (Avena sativa) improves skin barrier through multi-therapy activity. J Drugs Dermatol. 2016. 15(6):684-690.