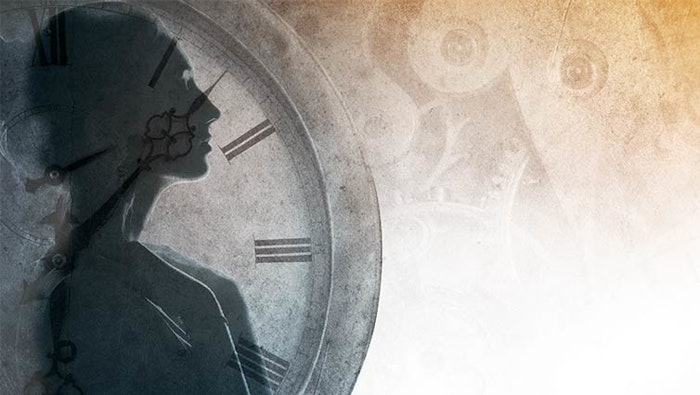 With life expectancy at an all-time high, more women are dealing with the skin concerns that accompany and follow menopause—including dry and thinning skin, wrinkling and laxity—for a longer period than ever before. Whether due to the sheer number of postmenopausal women (typically, menopause affects women 51 years old, but the process of estrogen depletion can start years before and stretch well beyond) or increasing calls for inclusivity in the beauty industry, postmenopausal skin care is becoming a thing. Better Not Younger, for example, caters to the hair care needs of women over 45, Pause-Well Aging offers skin care products as well as hot flash cooling mists, and Korres recently launched Meno-Reverse, a line specifically targeting menopausal women.
A 2019 AARP poll of nearly 2,000 women in the U.S. suggests women in this age group are eager for more: Roughly half of them (52% of Boomers and 40% of Gen X) said they didn't feel like the beauty industry creates products with them in mind. Seventy percent of Boomer and Gen X women said they would welcome beauty and self-care products that specifically addressed perimenopause and menopause concerns.
"Younger women will have some wrinkling and textural changes, but nothing as marked as when you hit menopause," says Freya Meyer, MD, FAAD, a dermatologist with the Dermatology Institute of Boston. "The drastic drop in collagen and seemingly overnight decline in facial appearance—a loss of elasticity that can make you look sunken—is jarring for a lot of women."
Despite a well-supported link between estrogen and postmenopausal skin concerns, there has been a lack of products and treatments formulated to address postmenopausal skin specifically. One reason is that the Women's Health Initiative study, published in 2003, noted a significant link between women who had undergone hormone-replacement therapy (HRT) and an increased risk for breast cancer and stroke.
Concerns about cancer risk have made physicians leery about recommending topical estrogen to treat aging skin, despite its proven efficacy. A research review published in the International Journal of Women's Dermatology (June 2019) compared the efficacy of topical estrogen with isoflavones to address aging skin concerns in postmenopausal patients. The authors found that, "although studies have shown the beneficial effects of both topical estrogens and isoflavones on skin aging, the biological potency of isoflavonoids is significantly inferior to that of synthetic estrogens." In a 2009 study by Moraes, et al, for example, 88% of subjects reported seeing improvements in their skin's appearance after using the estrogen product versus 50% with an isoflavone product (Eur J Obstet Gynecol Reprod Biol 2009;146(2):188–92). The researchers did not note any resulting negative health effects but wrote that more research is needed to support the safety of topical estrogen for cosmetic use.
"Estrogen may improve symptoms, but it does increase the risk for cancer and can go systemic," says Tess Mauricio, MD, FAAD, founder of M Beauty Clinics in San Diego and Beverly Hills, California. "Women with a family history of cancer won't be able to use estrogen topically."
Understanding Aging Skin
Skin ages due to both intrinsic and extrinsic factors. "It has been well documented that some people are considered to be 'super agers,' while others show signs of wrinkling at early ages," says Joshua Zeichner, MD, a board-certified dermatologist in New York City. "It's impossible to identify a single causative factor in skin aging because there are so many pieces to the puzzle."
However, estrogen depletion has the most scientific backing. "Estrogen has been shown to play a role in stimulating collagen production and maintaining a healthy skin barrier," says Dr. Zeichner. "We know that during menopause, as estrogen levels decline, collagen levels in the skin decrease and the skin becomes dry."
Studies have shown that women experience as much as a 30% loss in skin collagen in the first five years of menopause. "Estrogen plays a role in the health of all of our tissues, to retain moisture and help support skin thickness," says Dr. Mauricio.
In addition to dryness, crepeiness and dullness, postmenopausal skin can have larger pores than in years past as well as hormonal breakouts. Despite the many symptoms and obstacles to treatment, change appears to be on the horizon. Following is an overview of the most effective topicals to address postmenopausal skin concerns as well as new actives coming to market:
Continue Reading in our Digital Magazine...
Virginia Pelley is a freelance writer based in Tampa, Florida.