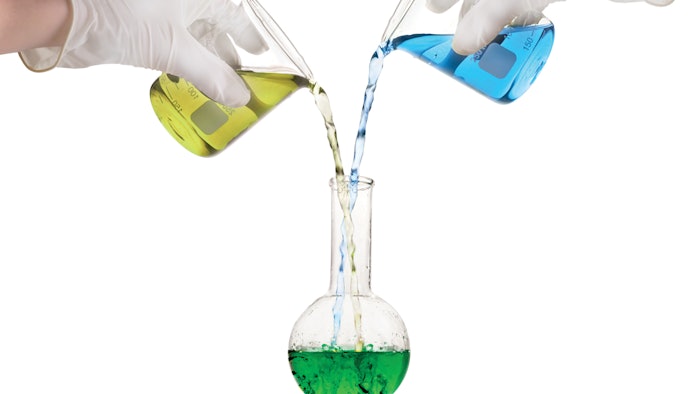 Every year new topical skin care ingredients seemingly take over the market. Sometimes they are brand new compounds or ancient ingredients whose touted benefits are suddenly finding support through research; other times well-proven ingredients suddenly capture the public's attention thanks to a new marketing push, celebrity endorsement or an improved molecule that provides better penetration or improved efficacy. Following are some of the topical actives that are becoming increasingly prevalent in professional and physician-dispensed skin care formulations.
Gemstones and Precious Metals
Gold and pearls are two ingredients we're seeing more and more of in physician-dispensed and professional skin care lines. The luxury associated with these materials are a good fit for those seeking highend treatments and products, but these ingredients go beyond marketing hype.
"When I started looking at some of these products, my skepticism came out," says Patricia Farris, MD, Sanova Dermatology, Metairie, Louisiana. "But when I started researching pearl powder and gold nanoparticles, they have a lot of benefits."
Pearl powder has a long history in Chinese medicine, where is has been touted as a topical that improves skin health and creates a more even skin tone. "In fact, recent studies on pearl powder show that it can improve barrier function, increase hydration and inhibit tyrosinase, so it does act as a skin lightener," says Dr. Farris.
Gold nanoparticles have both antioxidant and anti-inflammatory properties. "They also can inhibit glycation," says Dr. Farris. "As oxidative stress and the formation of glycated collagen molecules contribute to skin aging, gold nanoparticles on their own are of value in skin care."
Their ability to penetrate the skin has also made them a popular choice for skin care formulators, who use them as carriers for various actives. "Gold nanoparticles can be used for the delivery of drugs and medications as well non-prescription topical ingredients, such as peptides," says Dr. Farris.
Waste Management
Putting beneficial ingredients into the skin to combat the signs of aging is the goal of most topical skin care products, but in recent years formulators are also looking at how to remove unwanted waste products. In particular, Alastin has focused much of its R&D on the byproducts of collagen and elastin breakdown that can inhibit cellular function.
"If you look at aging and photodamaged skin, you have this internal accumulation of the waste products of the breakdown of collagen and elastin that prevents the cells from functioning normally," says Alan Widgerow, MD, chief medical officer, Alastin, and director of the Center for Tissue Engineering at the University of California, Irvine. "When you do a resurfacing procedure to denature collagen and stimulate new collagen, for instance, the signaling mechanism between the fibroblasts and the collagen fibers and the elastin fibers can't get through if it's clogged up with these waste products."
Continue Reading in our Digital Magazine...
Patricia Farris, MD, Sanova Dermatology Metairie, Louisiana
Melany Renaud, Vice President Clayton Shagal
Alan Widgerow, MD, Chief medical officer, Alastin Director of the Center for Tissue Engineering at UC Irvine