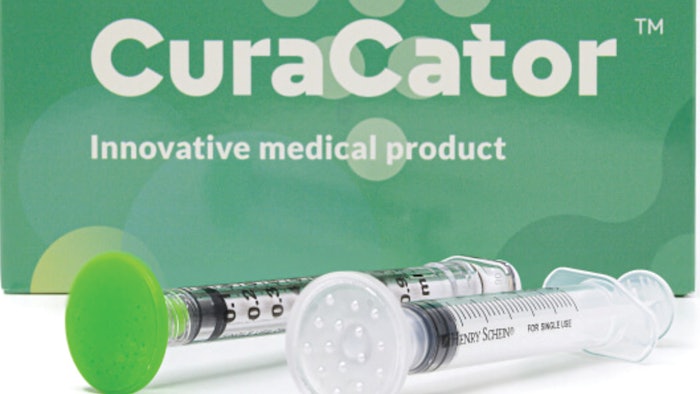 Often the best innovations come from professionals who recognize a need or an opportunity to improve their existing tools. In the case of the CuraCator, inspiration came from a relatively new procedure—the use of topical platelet-rich plasma (PRP). Developed by board-certified dermatologist Janine Hopkins, MD, the CuraCator is a small disc-shaped device that affixes to a luer-lock syringe to help control the application of topical PRP. The idea for the device came during Dr. Hopkins' first experience applying PRP post-laser skin resurfacing about six years ago.
"I was using the PRP that was in the syringe and, because syringes are not meant to be open, I was dripping this onto my patient's skin from the needle," she says. "Unfortunately, the patient moved, and I almost got pricked by the needle. I realized this was dangerous. PRP is a blood-borne particle, so we need to be very careful that we don't get stuck by the needle and expose ourselves to an infectious disease."
Continue reading about how this device works in our Digital Magazine...
Inga Hansen is the managing editor of MedEsthetics.