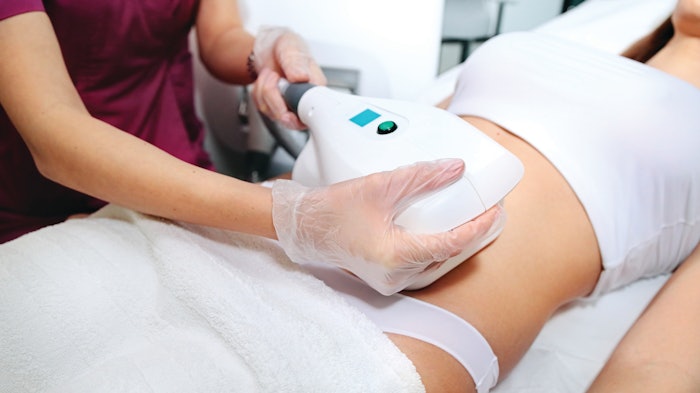 The average social media user scrolls past hundreds, if not thousands, of posts of perfectly angled, taut and youthful-looking bodies every day. These posts combined with post-lockdown YOLO and an increased opportunity to recover in private, as more people work from home amid the pandemic, has supercharged an already robust market for fat reduction and body contouring treatments.
The efficacy of nonsurgical technologies is feeding demand. However, not everyone is a good candidate.
"What you'll see with each emerging new best thing is that at first, everyone wants it, but not everyone gets the results they want," says Orna Fisher, MD, plastic surgeon and founder of Elite Transformations in San Mateo, California. "That's because not everyone is a good candidate for everything."
To help ensure that you can deliver on the high hopes of patients seeking a slimmer, toned physique, we spoke with physicians who specialize in both nonsurgical and surgical body treatments to learn their strategies for matching patients with the best noninvasive, minimally invasive, surgical and combination body contouring treatments.
Patient Considerations
When offering noninvasive and minimally invasive body contouring, "The patient's psychology is even more important than the physical issue, because the procedure is not a success until the patient feels that it's a success," says plastic surgeon Esther Yoonah Kim, MD, co-founder of the Advanced Institute for Plastic Surgery in Southern California. "I ask patients to bring in photos of looks that they like and that they don't like. This helps me get inside their minds and figure out what their expectations are. Then, we delve into the photos in more detail, and I explain how their body might be similar to or different from the photos, thus affecting their results."
Continue reading our Digital Magazine to learn about the growth in nonsurgical and minimally invasive fat reduction options and combination treatments...
Virginia Pelley is a freelance writer based in Tampa, FL.