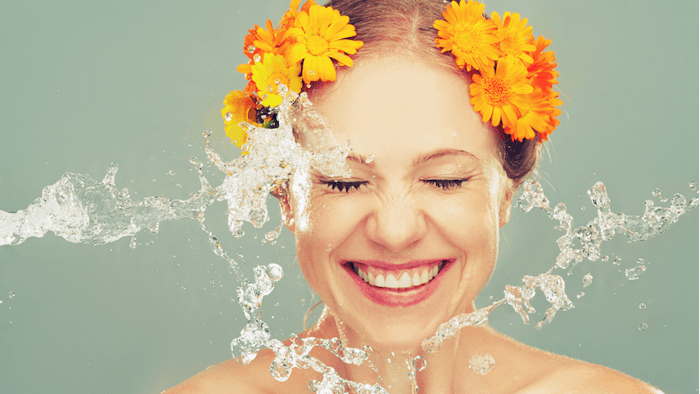 Acne continues to be one of the top skin concerns for spa-goers. While estheticians have the professional treatment options covered, there are steps that clients can take to prevent future breakouts—holistically. Here, Elina Fedotova, cosmetic chemist and founder of Elina Organics, shares her top tips for preventing acne holistically: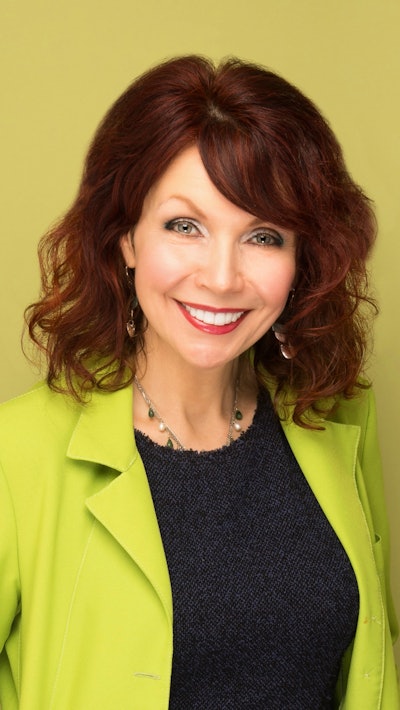 1. Cut Out Processed Foods
To reduce acne or inflammatory skin conditions, I recommend eliminating soft drinks and processed foods because they are packed with synthetic additives like nitrates, artificial dyes and flavorings. Such ingredients may stimulate inflammatory processes in the entire body, including the skin. A majority of people see reductions of acne after they eliminate just dairy and sugary foods. When indulging in a dessert, opt for dark chocolate, fruits or baked goods made from whole grains, like oatmeal cookies.
Related: Foods That Support a Clean Skin Care Regimen
2. Eat Vegetables and Fruits
In general, you should eat plenty of foods that clean your skin from the inside out, aka fresh greens like celery, cucumber, broccoli and spinach. One of the most beneficial skin-purifying foods is artichoke. It has a high concentration of silymarin, which helps to detoxify and calm skin. The most beneficial way to eat an artichoke is to boil it for 10 minutes with your favorite spices and use the broth often, at least a cup a day. Organically grown watermelon also helps purify the body and improve the complexion. Organic berries like red and black currant, blackberries, raspberries, blueberries, pineapple and papaya will aid the complexion as well.
3. Limit Stress
One of the main contributors of acne is stress. Cortisol and other stress hormones intoxicate our body and could be damaging for all aspects of our health, including skin.
Related: The Impact of Stress on the Skin
4. Sleep Well
Generally, good sleep plays an important role to make sure the body is producing necessary hormones for healthy cellular function. Clients should not going to bed too late, and they must avoid sleeping in a room with screens on and EMF-emitting devices. I also suggest having a cup of relaxing herbal tea with rose, chamomile or valerian root. 
5. Hydrate the Skin 
It is very important to have a healthy skin care regimen, which will include cleansing products that can remove excessive amounts of oil and pollutants without damaging skin's protective barrier. I prefer to avoid ingredients with SLS and sulfates. 
We all know that skin needs to be hydrated, but a lot of the time people mistake hydration with emollience and use oil-based products as a moisturizer. I would never recommend this for an acne- or rosacea-prone complexion, because it can contribute to more breakouts and redness. It is very important to use special treatment serums with ingredients like:
Salicylic acid extracted from willow bark
Herbal extracts of burdock, dandelion, red clover, peppermint
Essential oils of turmeric, tea tree, yarrow
These are all helpful for a problem complexion.
6. Use the Right Makeup
When it comes to makeup, looks for foundations that is water-based with zinc oxide as a main pigment. This protects skin from sun damage and has healing antimicrobial effects. Crushed pearls and zinc oxide-based makeup powders are the best choice. Avoid silicone-based ingredients like dimethicone or cyclomethicone, because they act as a plastic wrap that keeps skin from absorbing moisture from the air and can contribute to more inflammation. Look for ingredients like pearl powder, zinc oxide, sunflower phospholipids, herbal extracts and essential oils.
7. Limit Sun Exposure
UV rays can help dry up blemishes and reduce oil, and tanning can help hide scarring and redness—but these are very temporary benefits. Continuous sun exposure can lead to premature skin aging and discoloration, even skin cancer. Make skin is protected with a zinc oxide-based sunscreen that contains pearl powder, which helps keep moisture in the skin while absorbing excess oil from the pores.