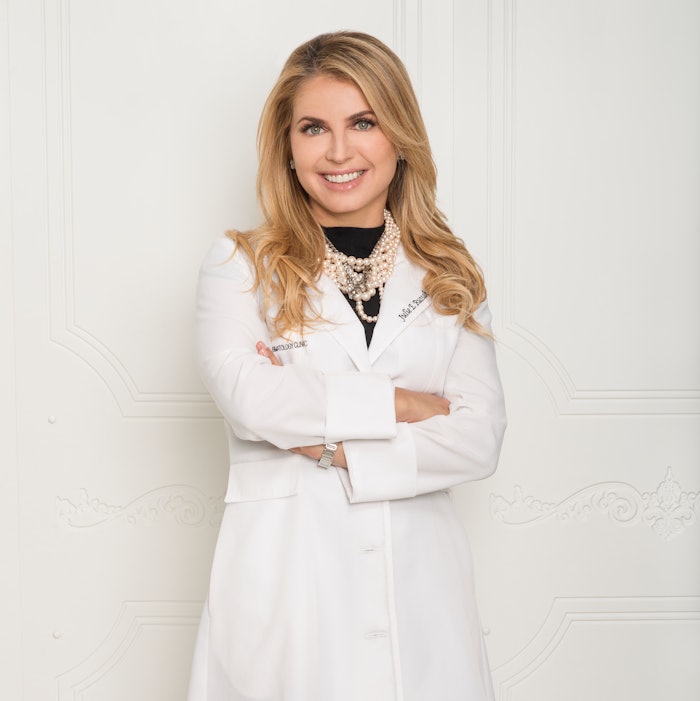 Custom Anti-Aging Wellness Plans Empower Patients 
NYC Dermatologist, Julie Russak, M.D., FAAD., launched an Anti-Aging Wellness Program designed to empower patients with a custom plan that includes clinical data, tools and treatments to reverse the signs of aging. 
The Board Certified Dermatologist and founder of Russak Dermatology Clinic in Manhattan, specialized in general and cosmetic dermatology, regenerative aesthetic medicine, skin cancer and dermatologic surgery. Dr. Russak has received numerous honors and recognition of her clinical excellence, including being selected as "New York Super Doctor" by New York Times Magazine. 
Holistic Wellness
In-house Board Certified holistic nutritionist and celebrity health coach, Jennifer Hanway, alongside Dr. Russak, leads all patients through their personalized testing analysis and develops customized nutrition, supplement, lifestyle and aesthetic treatment plans. 
Related: Fifth Avenue Aesthetics DNA Testing for Individually Tailored Skin Care
"Aging well is the mission of the program, and that requires more than skin deep procedures. We have the ability to reprogram gene expression to increase our health span, while resetting our cells to a more youthful state," said Hanway. "Benefits of the program include slowing premature aging internally and externally, healthy skin and hair, hormone and metabolism optimization, weight loss, increased lean muscle mass, increased energy levels and mental clarity."
Russak Dermatology Clinic works with integrative laboratories that specialize in epigenetic and functional testing, including biological age, food intolerance, gut health, micronutrient and hormone panels. The newly expanded aesthetics center will house the Anti-Aging Wellness Program and regenerative aesthetic offerings. 
The Regenerative Aesthetics menu was designed to go along side the program, and includes therapies such as exosomes, stem cell facelifts technology, platelet rich plasma, IV drips and bio-stimulatory injectables.