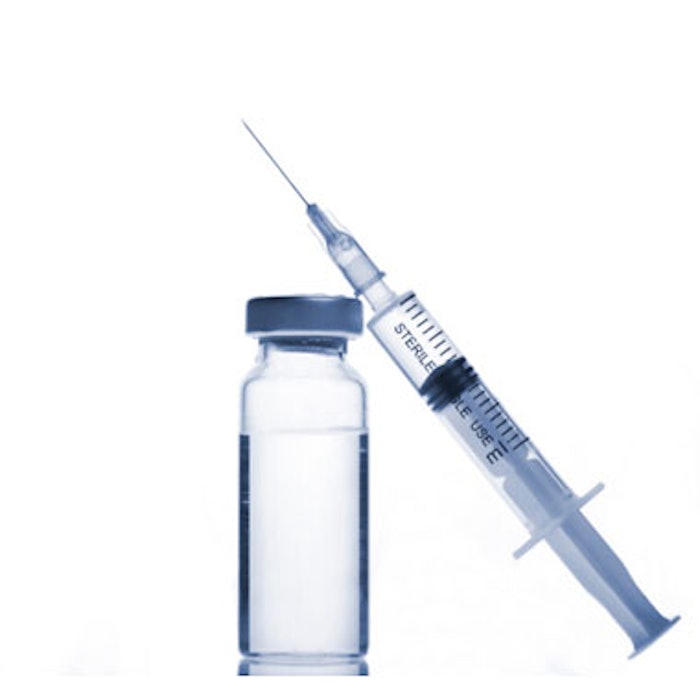 Researchers conducted a pilot study in an effort to evaluate the potential role of botulinum toxin A in expander-based breast reconstruction and found that injecting the pectoralis major muscle with neurotoxin may be beneficial in managing pain as well as expediting expansions.
Thirty patients who underwent mastectomies with immediate expander or acellular dermal matrix reconstruction were divided into two groups: Half received neurotoxin injections and the other 15 were given placebo. The neurotoxin group received 40 units of botulinum toxin A (Allergan) into each pectoralis major muscle (four serial injections), while the placebo group received 0.9% NaCl.
Results showed a significant difference between the two groups in the visual analog score (VAS), demonstrating decreased pain in the neurotoxin group (p < 0.05). The treatment group also experienced a significant increase in the volume of expansion per visit compared to the placebo group (p < 0.05) and a significant decrease in use of narcotics from 7 to 45 days (p < 0.05). There was no difference in rate of complications and expander size between the two groups.
The study was published online in the Aesthetic Surgery Journal (May 2015).
Photo copyright Getty Images.