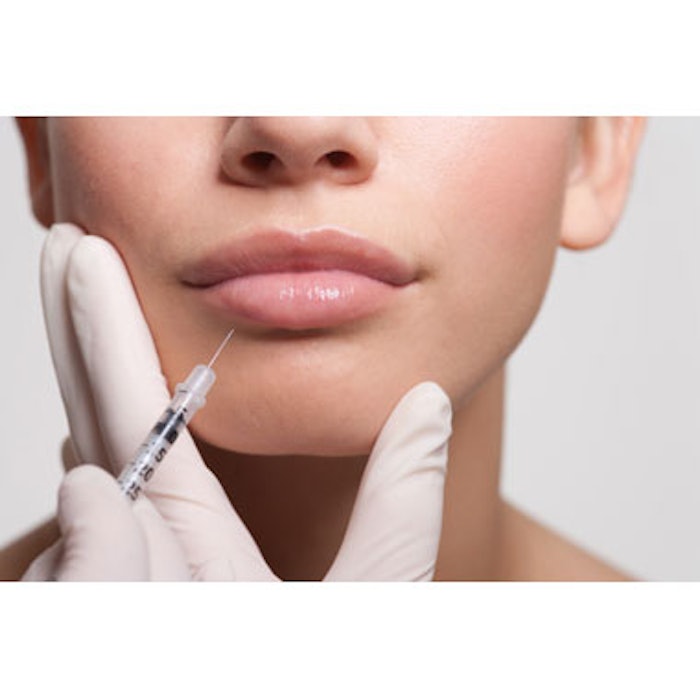 An international group of plastic surgeons and dermatologists has developed and validated the Gavard-Sundaram Cohesivity Scale for dermal fillers. The scale—published in Plastic and Reconstructive Surgery (October 2015)—is designed to help providers choose the filler product that will give the best results for their patients.
The researchers note that cohesivity (how well the gel maintains its integrity when placed in sterile water and stirred at a constant rate) is important not for identifying the single "best" filler, but rather for choosing the product best suited to each procedure being performed.
Six FDA-approved fillers were tested. Cohesivity scores varied across the full range of the scale from "fully dispersed" to "fully cohesive." Cohesivity was rated high for one product (Belotero Balance), medium-high for two (Juvederm Ultra 2/Ultra XC and Juvederm Ultra 3/UltraPlus XC), low-medium for one (Juvederm Voluma) and low for two (Restylane and Perlane).
Fillers with higher cohesivity may be a better choice for more superficial placement, or placement in mobile areas such as around the mouth or eyes. Products with lower cohesivity may be effective for use as "deep volumizers", according to lead author Hema Sundaram, MD, and co-authors.
Image copyright Getty Images