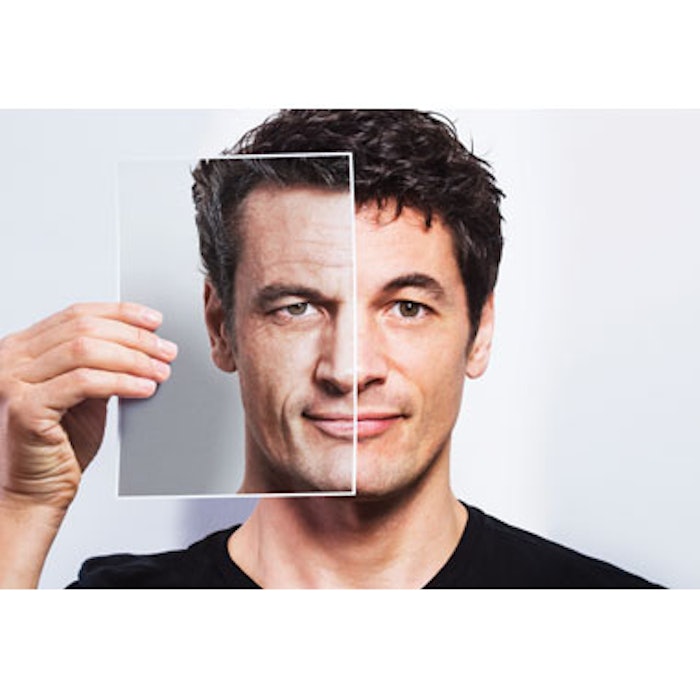 When patients consider plastic surgery or medical aesthetic interventions, the firrst thing they want to know is how they will look after the procedure. Accordingly, before and after images—whether they are posted on websites, displayed in reception area look books or shared during consultations—have become one of the most powerful patient education and practice growth tools available to practitioners.
Early on, Polaroids and handheld 35mm cameras were the only option for physicians who wanted to document patient outcomes and promote their skills through photography, but in the past 20 years, imaging has evolved by leaps and bounds.
Today's imaging systems not only help practices capture consistent, high-quality before and after images, they go under the skin to reveal hidden damage, offer 3D simulations of potential outcomes, and provide tools that help practices convert prospective patients and improve both communication and patient satisfaction.
Support for Professional Recommendations
Perhaps the greatest benefit of current imaging systems is that they allow patients to see the effects of aging and the potential outcome of treatments on their own faces, rather than those of former patients. "It has been our experience that nothing is more impactful on a patient or prospective patient than a photograph of their own face," says Jim Larkey, director of product management and marketing at Canfield Scientific.
One of the first next-generation innovations in facial photography was the development of facial imaging systems with polarized photography. These systems typically feature a chin rest and rotating camera, so practitioners can take consistent facial photos from different angles. In addition, they allow for both traditional and polarized photography to reveal underlying skin damage and track changes in wrinkle depth.
There are several facial imaging systems with polarized photography capabilities available today, including Canfield's VISIA Complexion Analysis System and Reveal Imager, the Image Pro from Emage Medical, and FotoFinder's Aesthetic Face and Aesthetic Deluxe. "These are great for medspas and practices that do face and neck work only," says Ferdinand Mayer, vice president of FotoFinder Systems. "Our rotatable camera allows for photographs from different angles without the patient having to move."
Cross polarization eliminates glare on the skin, which makes it easier to see blood vessels, such as telangiectasia as well as pigment on the face. Parallel polarization helps to enhance the skin texture "so you can see fine lines and skin pores even better than you do on a regular photo," says Mayer. "The Aesthetic Face system allows you to track progress of the patient—you can see improvement and show patients before and after images side by side. It's also great for consultations because you can show patients the polarized photos in the initial consult."
In recent years, Canfield added the TruSkin Age comparison tool to its VISIA Complexion Analysis System. The company gathered a large amount of photographical data and used this to develop skin aging models. "At this point hundreds of thousands of pictures have been taken since the VISIA launch, and by analyzing those pictures we have developed models for different skin types and age cohorts," says Larkey.
Photo copyright Getty Images.
[pagebreak]
The comparison tool assigns a skin age number to patients who are photographed to help guide treatment recommendations and enhance communication. "Tools like this give extremely valuable information that allows practices to be the strategist for patients' skin care," says Larkey. "These tools help the patient appreciate that the practice is making a good decision. For example, when the esthetician recommends more aggressive products for a 45-year-old with a TruSkin Age of 52, or a maintenance regimen for a 45-year-old with a TruSkin Age of 38, they understand why."
In addition, the VISIA and Reveal Imager offer a skin age simulation tool that allows you to simulate the aging process and show patients how their skin may look in five to seven years.
Patient Communication Tools
While features such as polarized photography and comparison tools help to support the recommendations of skincare professionals, few advances have done as much to improve patientprovider communication and overall patient satisfaction as 3D simulation. Michael A. Bogdan, MD, a plastic surgeon with offices in Dallas and Southlake, Texas, has been offering his patients 3D simulation with the Canfield M3 face system and, more recently, the Canfield VECTRA XT face and body system for more than three years. "I purchased the M3 3D system primarily for rhinoplasty," he says. "About a year and a half ago, I purchased the VECTRA XT system, which I use for both facial surgeries and breast surgeries."
Dr. Bogdan finds that the ability to show patients likely outcomes of desired procedures helps him avoid dissatisfaction. "Occasionally during consultations you have a disconnect between what you're hearing and what the patient is expecting," he says. "If you show a patient a simulation that matches what they are expecting and what you think you can achieve surgically, then you have a very happy patient. Conversely, if you show them what you think you heard them say and what you think you can achieve, and it doesn't match their expectations, then you've saved yourself an unhappy patient."
When it was first introduced, the VECTRA XT allowed physicians to take multiple images of the patient's body and/or face for 180˚ 3D simulations. Earlier this year, Canfield introduced 360˚ body imaging. "The VECTRA XT 360 now has the ability to stitch together a back and front body photograph to create a full, rotatable, 360˚ view of the patient," says Larkey. "While there was great value in the Breast and Body Sculptor software that came with the original VECTRA XT, seeing body contouring changes, such as mommy makeovers and liposuction on a 360˚ image gives even greater perspective."
Features such as the Breast Sculptor software with implant library allow physicians to create realistic simulations based on volume desired as well as specific implant types. "We work closely with the manufacturers so that the VECTRA implant library contains all of the popular implant brands and models. This assures that when a certain model is selected for the patient, the resulting simulation is accurately represented in both volume and shape," says Larkey. "It's a great way to set expectations, and our doctors are telling us that they're seeing lower revision rates and very high consistency between 3D simulations and the postoperative outcomes."
Photo copyright Getty Images.
[pagebreak]
The success of their current 3D simulation systems combined with a growing demand for dermal fillers led Canfield to introduce the VECTRA H1 in 2014. The handheld camera allows practices to photograph the patient's face from multiple angles to create an ear to ear 3D model for simulation. "And because the H1 is mobile and affordable, it has been wildly popular," says Larkey.
Tools to Improve Conversions
The latest systems do even more than present potential outcomes—they also include tools to enhance patient education and patient-provider communication. Both Canfield and FotoFinder allow practitioners to print reports illustrated with the patient's own photographs for in-office and at-home viewing, and offer iPad apps that let you bring the images into the consult room to discuss areas of concern. "The FotoFinder Universe iPad app allows doctors to access the images on any iPad in the office immediately after they are captured," says Mayer. "So the staff can take the photos and then the provider can look at the photos with the patient in the consultation room immediately after."
Canfield has gone one step further with the introduction of ViewMyConsult, an app that lets patients access their images and procedure simulations from home. "It would be wonderful if patients brought their significant others to the consults, but that doesn't always happen," says Dr. Bogdan. "ViewMyConsult allows patients interested in breast surgery to talk with family members and look at the images and simulations at home, which is very useful."
The solution can also be used to provide patient education materials prior to the consultation or procedure. "What's of great value to the practice is the ViewMyConsult dashboard, which provides in-depth metrics about use of the system," says Larkey. "What screens has the patient looked at? And how often? The practice can get a great understanding of who is accessing their images and with what frequency. If the patient is viewing the images, the practices can reach out with a follow-up call."
Dr. Bogdan has found the VECTRA system so useful in improving communication and patient satisfaction that he recently obtained a second system so he can have one in each of his offices. "I think it's a wonderful patient education tool and I have been very happy with it to the point that I got another one for my second office, because I felt that I was shortchanging people by not having the tool available," he says. "I was making them drive to my first office to use the system."
A System for Every Price Point
The growing number of imaging systems available—and variety of capabilities—is a benefit to practices of all types and sizes. Whether your focus is aesthetics, noninvasive cosmetic procedures or plastic surgery, there is a system that will not only fit your needs, but your budget and space constraints as well.
Facial skin analysis systems are roughly 2 feet by 2 feet and require a laptop computer. Manufacturers typically offer a mobile cart that houses the entire system. Body systems are available in more cost effective 2D and require less than 8 square feet of space. "The FotoFinder Body Station is quite small with a footprint of 25 inches by 27 inches, and the system projects a red line about 4 feet away from the machine to show the user where the patient will stand, so you only need a very small space to take good photos," says Mayer. "And it is truly mobile, so you can move it from room to room."
Photo copyright Getty Images.
[pagebreak]
Systems with multiple cameras for 3D face and body imaging are surprisingly compact as well. "The VECTRA XT sits very close to the wall, allowing the patient to stand only 3 feet from the wall, and since no backdrops are needed, the space requirements are minimal," says Larkey.
Whether you are working with a face or body system, traditional or polarized photography, and 2D or 3D image capability, the key to maximizing the benefits of your imaging technologies is taking advantage of all manufacturer-supplied training. Through on-site training, phone training, user groups and webinars you and your staff can gain valuable insight that will improve not only the quality and consistency of your photographs but the satisfaction of your patients as well.
Inga Hansen is the executive editor of MedEsthetics.
Photo copyright Getty Images.