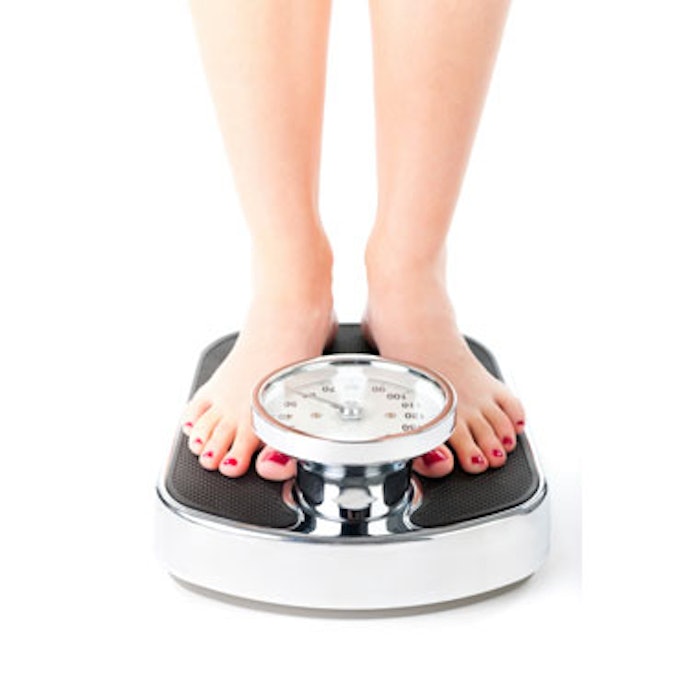 At the 2015 American College of Rheumatology (ACR) annual meeting, results of a single-center retrospective study were presented in which researchers Monica Sethi, et al, found that bariatric surgery improved psoriasis and psoriatic arthritis (PsA) in obese patients.
Researchers identified 128 bariatric surgery patients between 2002-2013 who had a preoperative psoriasis diagnosis (21 also had a diagnosis of PsA). The patients were contacted about their history of psoriasis, PsA, change in symptoms, and treatment modalities pre- and postoperatively.
Eighty-six (67%) patients completed the study, and 55% of psoriasis and 62% of PsA patients reported subjective improvement of their disease. Disease severity rating (0-10 scale) significantly decreased from prior to surgery compared to one year after surgery for psoriasis (5.6 vs. 4.4, p < 0.01) and PsA (6.4 vs. 4.5, p = 0.01), and was more pronounced among severe psoriasis (7.7 vs. 5.7, p < 0.01) and PsA (8.2 vs. 4.8, p < 0.01). In the subjects with severe psoriasis and PsA, higher excess weight loss (EWL) was significantly associated with improvement (59.5% vs. 43.5%, p = 0.046) and higher EWL at one year was associated with a trend in PsA improvement (55.4% vs. 43.8%, p = 0.47). Improvement in severe psoriasis patients was also associated with higher rating of disease at the time of surgery (8.9 vs. 7.4, p < 0.01) and older age at diagnosis (37 vs. 26, p = 0.02).
Photo copyright Getty Images.