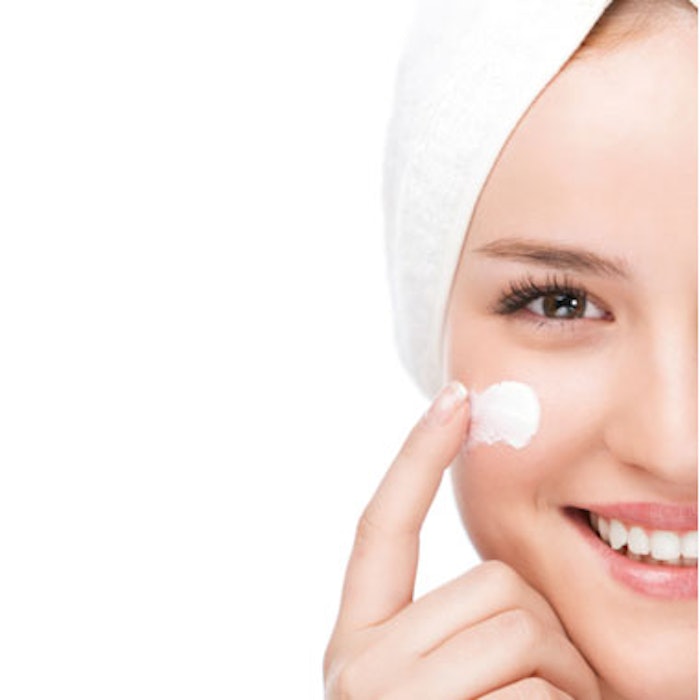 A study published in the Journal of Drugs in Dermatology (May 2016) found that once-daily application of dapsone gel, 7.5% (Allergan), is a safe, effective and well-tolerated treatment for acne vulgaris.
The randomized, double-blind, vehicle-controlled, multicenter clinical trial enrolled 2,102 patients 12 and older with moderate acne: 20 to 50 inflammatory lesions; 30 to 100 non-inflammatory lesions on the face; and an acne grade of 3 (moderate) on the Global Acne Assessment Score (GAAS). Patients were randomized to receive topical dapsone gel, 7.5% (1,044 patients) or vehicle (1,058 patients) once daily for 12 weeks. Investigators assessed GAAS success rate (proportion of patients with GAAS of 0 or 1) and percent change from baseline in inflammatory, non-inflammatory and total lesions.
At week 12, 29.9% of patients in the dapsone gel group and 21.2% in the vehicle group (p < 0.001) had GAAS success. Mean inflammatory lesions decreased by 55.5% and 49.0%, non-inflammatory lesions decreased by 44.4% and 38.4%, and total lesions decreased by 48.7% and 42.4% in the dapsone gel and vehicle groups (all p < 0.001), respectively. The incidence of adverse events was similar in the dapsone gel (19.1%) and vehicle (20.6%) groups, and most events in both groups were mild or moderate in severity.
Photo copyright Getty Images.