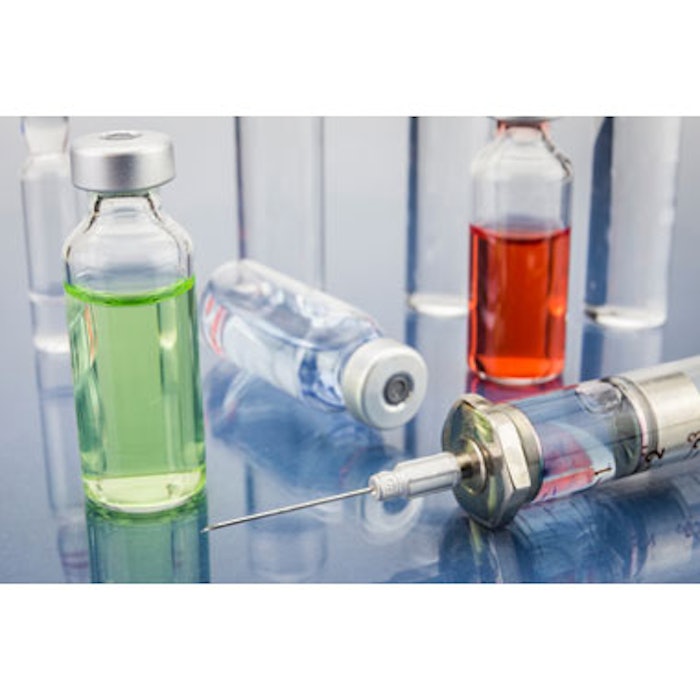 In an effort to compile more objective data regarding calcium hydroxylapatite (CaHA, Radiesse) injections, researchers Xiao-hua Shi, PhD, et al, examined previous studies to evaluate the complications from CaHA injection for facial soft tissue augmentation. They identified published studies on CaHA injection for facial soft tissue enhancement via PubMed, EMBASE and Cochrane Controlled Trial databases. Only randomized, controlled trials comparing CaHA injection to either placebo or an active comparator for facial cosmetic use were included. The outcome measures were the count and frequency of each complication, including edema, erythema, ecchymosis, pain, pruritus, hematomas, nodules and extrusions.
Four studies on nasolabial fold (NLF) injection of CaHA consisting of two subgroups were included: a CaHA-lidocaine vs. CaHA subgroup; and a CaHA vs. hyaluronic acid (HA) subgroup. The addition of lidocaine to CaHA therapy displayed no significant effect on edema, erythema, ecchymosis, pain or pruritus. There was no significant difference between CaHA vs. HA for hematomas or nodules, and there was no significant publication bias detected in either subgroup.
The researchers concluded that the "findings support the addition of lidocaine to NLF injection of CaHA and suggest an equivalence between CaHA and HA with respect to hematoma and nodule formation." They do, however, note that the review had several limitations. Most notably, the paucity of objective data on CaHA fillers led to the limited sample size of only four studies. "Second, on account of CaHA's high viscosity and elasticity, clinical evidence contraindicates its use in mobile or unforgiving anatomical regions (e.g., lips, glabella or periocular regions) due to the risk of necrosis and nodule formation. Therefore, the current findings do not apply to these contraindicated uses. Third, this meta-analysis did not specifically address the use of CaHA in darker skin types, so the current findings cannot be applied to this patient subpopulation," the authors write.
The study was published in the Aesthetic Surgery Journal (June 2016).
Photo copyright Getty Images.