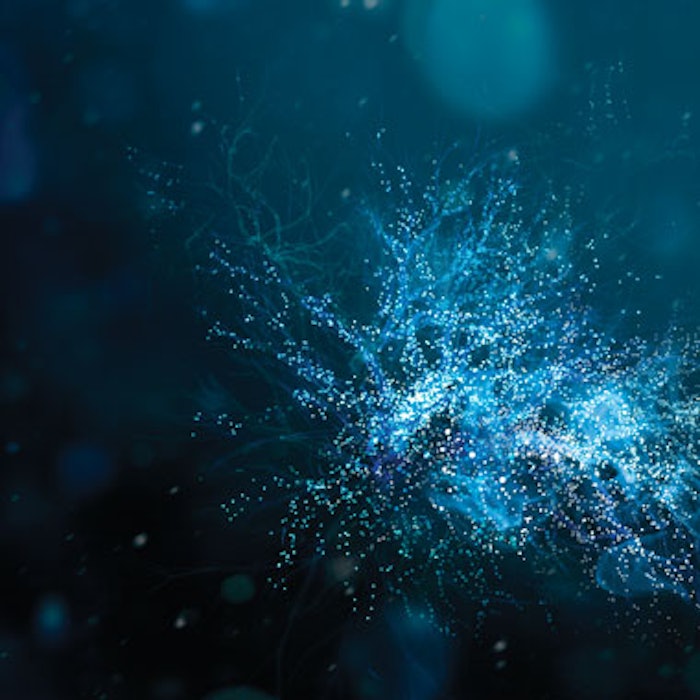 The more we learn about the science behind skin health, the better able we are to develop topical ingredients and devices that can return skin to a healthy state. In the past decades, formulators have sought to address skin aging at the cellular level with cosmeceutical formulations that address common concerns and help to maintain the appearance of youthful skin. Some of the ingredients are well known and widely used, such as retinols and vitamins C and E; but each year new actives appear, promising better outcomes and innovative mechanisms of action. We spoke with five top skincare companies to learn more about the science behind their most popular proprietary actives developed to combat the signs of aging and promote skin health.
NeoGlucosamine, NeoStrata
All products in NeoStrata's Skin Active and Refine lines feature the company's n-acetyl glucosamine, an amino sugar the brand has trademarked NeoGlucosamine.
"We use n-acetyl glucosamine because it is one of the components of skin's own natural hyaluronic acid (HA). Studies have shown that adding it to skin cells increases the production of HA in vitro," says Barbara Green, VP of clinical research at NeoStrata. "Our goal is to help the skin produce its own components to help keep it looking youthful. When we formulate with NeoGlucosamine, the increase in the amount of HA hydrates and volumizes the skin's natural matrix."
In addition to plumping skin, other key benefits include gentle exfoliation and the evening out of skin tone. "NeoGlucosamine has been shown to help reduce the production of melanin by inhibiting glycosylation of tyrosinase," says Green. "We consider it to be a non-acid exfoliant as well, so exfoliating those darker spots also diminishes the appearance of uneven pigmentation."
Peter Konish, senior director of product innovation at NeoStrata, points out that because it is an amino sugar, the company's formulators have more freedom than they would if they were formulating an acid-based product. "NeoGlucosamine gives us more flexibility to formulate products at a higher pH—closer to the natural pH of the skin—while still maintaining all of the antiaging benefits that you would traditionally see with our alpha hydroxy acids," he says. "Because of this, we are able to develop more diverse products for multiple concerns as well as strategic targeted-treatment products."
Most recently, the company has discovered that NeoGlucosamine and retinol complement each other in formulation. "We have found them to be very synergistic—NeoGlucosamine helps stabilize the retinol," says Konish.
Cell Protection Protein, LIFTLAB
Cell Protection Protein (CPP) was originally investigated as an additive to preserve human organs for transplantation by freezing them. In nature, CPP is an "antifreeze protein that depresses the freezing point of water, so that fish and other animals and insects can survive cold conditions without their blood freezing," says Elliot Entis, founder and CEO of LIFTLAB, which uses CPP in its skincare formulations.
CPP works by attaching itself to the cell membrane and "acting as a blanket" to attract moisture. "These proteins also act as regulators—they prevent chemical imbalances from occurring as temperatures fluctuate higher and lower," Entis explains. "That's really critical because things in the body cool at different rates, which can cause osmotic shock and disrupt the delicate balance of a cell."
Translated to skin cells, the company found that CPP reduces the amount of erythema by 95% when skin is exposed to UVA/UVB rays in high, sunburn-causing doses, and on a larger scale, it enhances the skin's ability to repair itself. DNA analysis revealed that CPP also increases the expression of 41 different skin-related proteins associated with skin regeneration and antioxidant protection—all of which are approximately doubled in output, notes Entis.
Photo copyright Getty Images.
[pagebreak]
"You're getting twice as much of these proteins in a pretty quick period of time," he says. "We also found that when CPP comes in contact with deeper layers beneath the stratum corneum, it works with the fibroblasts to more than double the amount of collagen and elastin within 48 hours. It's an incredibly versatile protein."
As many dermatologic treatments cause inflammation, CPP helps maximize treatment results by quickly calming the skin. "CPP reduces the amount of inflammation dramatically in a very short period of time, so patients can get the benefits of the treatment without the negatives of, for example, several days of not wanting to show their faces," says Entis.
Heparan Sulfate Analog, Senté
When Senté formulators sought to address aging skin, they looked to heparan sulfate as the "master molecule." It resides in the dermis, membrane zone and epidermis, where it helps strengthen the skin matrix, promote growth factor activity and encourage cell proliferation. There was just one problem: its size. "It is a very large molecule, which is why you don't see any skincare products, aside from ours, that can actually claim that heparan sulfate penetrates the skin," says Laurent Combredet, president and CEO of Senté. "Raw heparan sulfate is a very big, globular, oddly shaped protein—imagine a tree with all kinds of branches and angles. What we've done is cleave off a protein and engineer the molecule so that instead of looking like a wildly shaped tree, it's more of a very slender molecule that can mechanically get into the skin."
This low molecular weight heparan sulfate, called Heparan Sulfate Analog (HSA), is also negatively charged, which aids skin penetration. "Being that it is a molecule extensively studied and crucial for matrix health, patients can expect a significant firming and volumizing effect in as little as eight weeks," says Combredet.
HSA has numerous benefits for the skin, including deep hydration and firming effects. "It helps plump the skin by hydrating at the dermal level, and fills the space between collagen and elastin fibers. The other key benefit is that it promotes rapid wound healing, so it's been adopted by a number of physicians as a postprocedure product," adds Combredet. "HSA helps promote cell proliferation, and is very well tolerated and safe on skin, so we see our products being used in practices for antiaging benefits as well as more broadly after treatments or for dehydrated skin."
Micro Protein Complex, NEOCUTIS
NEOCUTIS' Micro Protein Complex (MPC) came into being because the company noticed that there was a link between aging skin and wounded skin. "The way wounded skin rejuvenates and heals is very similar to the way that aging skin needs to be rejuvenated. Extrinsic stressors, such as oxidative stress from UVA/UVB rays, break down the components in the skin and cause fine lines and wrinkles, sagging and loss of elasticity," says Amy Campbell, director of marketing at NEOCUTIS.
Since matrikines are the first link in the wound healing chain, the company's logic was that if formulators could mimic specific, naturally occurring matrikines, they would signal the skin to reproduce the components of the extracellular matrix (ECM) that reduce visible skin aging. "There are really only five components that directly contribute to the physical signs of aging: collagen I, collagen III, collagen VII, elastin and hyaluronic acid (HA)," says Campbell. "We also wanted to use ingredients that could be absorbed into the skin intercellularly and intracellularly as well as via pores."
NEOCUTIS chose tetrapeptide-21 to stimulate collagen I and HA, but in order to address collagen III, collagen VII and elastin, the company had to create its own micro-proteins. "Independent studies have shown that our proprietary NEO•PEPTIDE 7.5 simulates matrikine activities to promote collagen III and collagen VII, and then NEO•PEPTIDE 2.0 acts like a matrikine to promote elastin formation," she says. "Ultimately there are three individual ingredients, two of which we invented and are proprietary to NEOCUTIS, that go into our patent-pending MPC technology."
As a whole, MPC diminishes fine lines and wrinkles, smoothes out uneven skin texture and increases firmness and elasticity. "We have in vivo data that showed tremendous impact to those five key ECM components," says Campbell. "MPC demonstrated a 180% improvement over baseline in collagen I, 120% in collagen III, 97% in collagen VII, 161% in elastin and 64% in HA."
Photo copyright Getty Images.
[pagebreak]
Pro-Niacin, NIA24
Though niacinamide is commonly seen in antiaging skincare products, NIA24 scientists looked to another form of vitamin B3, nicotinic acid, when formulating the company's Pro-Niacin molecule. "We chose the nicotinic acid version of niacin because it confers additional benefits to the skin, including reducing hyperpigmentation and releasing the hormone leptin," says Laurel Anne Harward, executive director of global education at NIA24.
In order to effectively deliver the nicotinic acid, formulators had to address two issues: the lipophilic nature of the stratum corneum and niacin's propensity for vasodilation. "Our scientists had to adjust the structure of the molecule to affect the delivery while minimizing the flushing side effect," says Harward. "They added a lipophilic tail to the nicotinic acid molecule, converting a water-soluble B vitamin into a fat-soluble form and enabling the Pro-Niacin molecule to deliver high concentrations of nicotinic acid to the skin."
The goal of Pro-Niacin is to increase the amount of nicotinamide adenine dinucleotide (NAD), which participates in energy metabolism and already resides in the skin. "NAD is involved in numerous natural repair processes. By increasing NAD levels in skin cells, we see global improvements in skin health, such as improved tone, texture and clarity, and wrinkle reduction," says Harward. "Niacin in its active form is NAD, so once the niacin is absorbed into skin cells and becomes active, it stands to reason that these natural repair processes will be activated and occur more often—because with aging skin, all of those processes, including cellular turnover, slow down."
The entire NIA24 line of skincare products contains Pro-Niacin, with the understanding that consumers tend to mix and match different products, rarely using one brand for their whole regimen. "The goal is that throughout a healthy skincare regimen, we're delivering as much Pro-Niacin to the skin as we can," she says. "Because as we increase NAD content—which generates healthier skin cells and builds the barrier—you see a global improvement in texture, tone, smoothness and firmness."
Laura Beliz is the associate editor of MedEsthetics.
Photo copyright Getty Images.