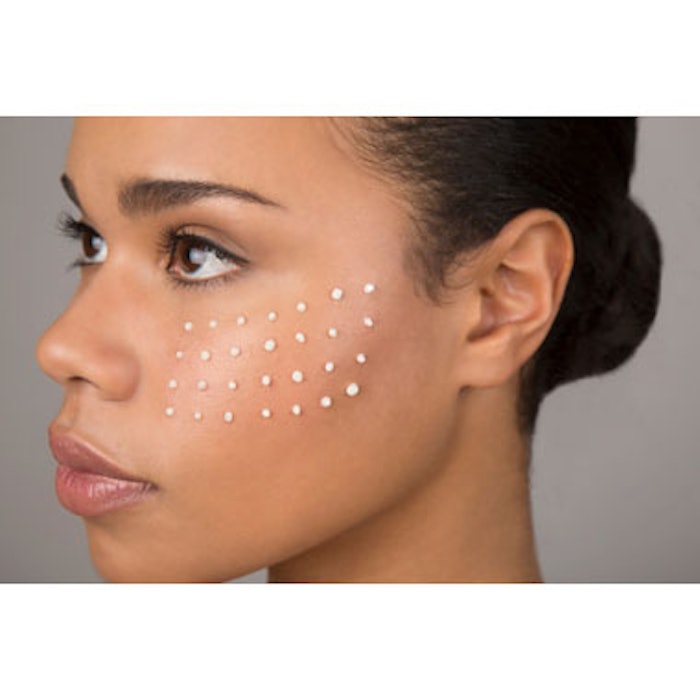 A recent study, published in the Journal of Drugs in Dermatology (December 2016), evaluated the efficacy, tolerability and safety of a novel topical formulation containing high levels of physiological barrier lipids in a cholesterol-dominant ratio to address the epidermal lipid imbalances of aging skin.
The eight-week, single-center pilot study enrolled women ages 55 to 75 with mild to moderate fine lines and wrinkles, and other signs of photodamage. Researchers Hema Sundaram, MD, et al, evaluated subjects at baseline, immediately after their first use of the test formulation, and at weeks 4 and 8. Efficacy evaluations comprised blinded expert grading of nine skin attributes, bio-instrumental measurements of transepidermal water loss (TEWL) and stratum corneum hydration, standardized digital imaging and self-assessment questionnaires. Tolerability was scored objectively and subjectively, and by grading of skin dryness. Adhesive tape extracts were biochemically analyzed for epidermal lipids and by double-staining to detect mature versus immature corneocytes. In addition, a separate study examined the effects of pre- or post-treatment with the test formulation on barrier recovery following traumatic tape stripping of forearm skin via measurements of TEWL and stratum corneum hydration.
The researchers reported statistically significant improvements in all facial skin attributes (weeks 4 and 8), TEWL (week 8), and stratum corneum hydration (weeks 4 and 8); significant increases in total ceramides and cholesterol, including ceramide isoforms not present in the test formulation itself; and a statistically significant increase in the ratio of mature to immature corneocytes at week 8. Forearm skin treated after traumatic tape stripping recovered barrier function significantly faster than untreated skin. Pretreatment for one week prior to tape stripping also demonstrated a significant protective effect. The formulation was found to be safe and tolerable.
Photo copyright Getty Images.