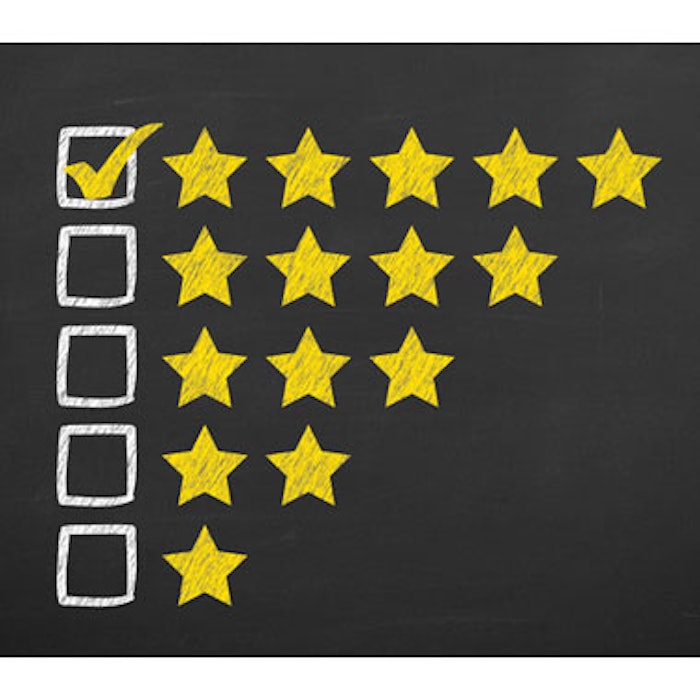 A research letter published online January 26, 2017, in JAMA Facial Plastic Surgery investigated the reasons patients leave positive vs. negative reviews about their aesthetic physicians. Authors Nima L. Shemirani, MD, and Jeffrey Castrillon, MS, examined online reviews of all dermatologists, plastic surgeons and facial plastic surgeons in New York City, Los Angeles, Miami, San Francisco and Chicago; inclusion criteria included a three-sentence minimum and more than 20 reviews for each practice. A total of 200 reviews met the inclusion criteria and were assessed; within those reviews there were 264 comments, with 152 5-star ratings and 112 1-star ratings.
The authors found that the most common reason for a 5-star review was bedside manner (26.3%), followed by the physician's knowledge and honesty (21.7%), and how much the patient liked his or her results (17.1%). Bedside manner appeared to be the most important factor to patients in both positive and negative reviews, and was mentioned most often in comments (23.0%). In 1-star reviews, the second most common comment was a feeling of dishonesty and/or pressure from the physician (22.0%), and third was rude office staff (17.9%); therefore, the authors remind providers to be ethical and refrain from pressuring patients into procedures they may not want, and to remain aware of how office staff reflects the overall reputation of the practice.
Photo copyright Getty Images.