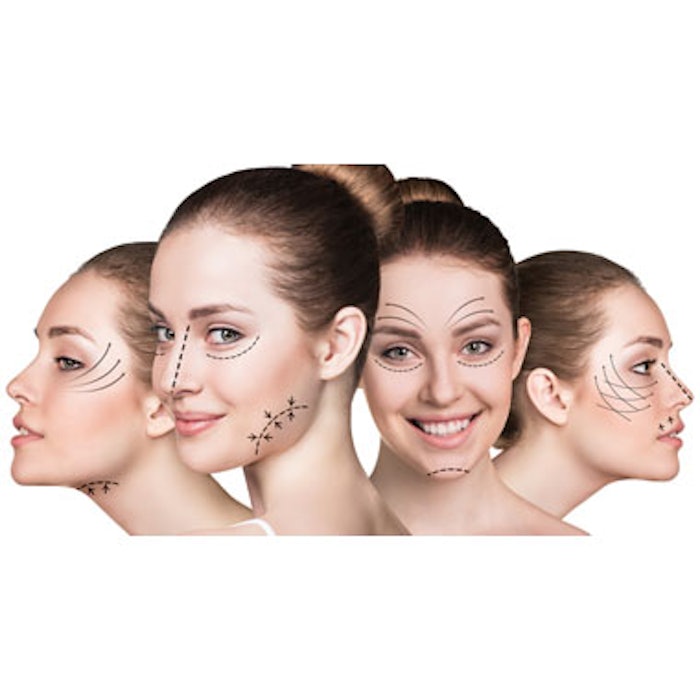 At the 2017 American Academy of Dermatology (AAD) Annual Meeting—which boasted more than 18,800 attendees, including medical personnel, residents, fellows and students—nine speakers explored approaches to treating signs of aging in "Aging Gracefully."
The presentation covered antiaging and prevention treatments at younger ages, different skin type reactions to the aging process, treatments for more mature patients and treatment considerations for men versus women. "There is not a lot out there to show us when it's appropriate to start treating these patients. We usually start treating them when they are already noticing the actual lines, wrinkles and folds," said speaker Sabrina Fabi, MD, volunteer assistant clinical professor at the University of California, San Diego. "But we actually can use the pathophysiology of aging as a blueprint to start doing these procedures earlier."
Speaker Shannon Humphrey, MD, clinical assistant professor of dermatology at the University of British Columbia, added that early treatment can begin with neuromodulators and individualized anatomic assessment. While Qian Zheng, MD, PhD, of L'Oreal Research & Innovation, examined the evidence of antiaging treatments, including cosmetics, and discussed the effectiveness of certain cosmeceutical ingredients: hyaluronic acid, vitamin A, LR2412 (a derivative of jasmonic acid) and vitamin C. He reminded physicians that product vehicles and packaging do impact the efficacy of proven ingredients.
Additional speakers included:
Andrew F. Alexis, MD, MPH, associate professor of dermatology at Icahn School of Medicine at Mount Sinai, who stressed the importance of recognizing the role of ethnicity in aging skin.
Susan H. Weinkle, MD, an affiliate clinical professor of dermatology at the University of South Florida, who focused on the treatment of mature patients who have already suffered significant wrinkles and skin cancers from UV exposure. She urged practitioners to look beyond the face by offering treatments for other areas of the body, such as the neck and hands, as well.
Terrence Keaney, MD, an assistant clinical professor of dermatology at George Washington University, focused on men as they age more quickly than women. He pointed out that men are most concerned about their hairline, eyes and jawline.
Michael H. Gold, MD, of Gold Skin Care Center in Nashville, Tennessee, looked into the future of cosmetic treatments, focusing on the use of intense pulsed light (IPL), ablative and nonablative fractional devices, pin and microneedling radiofrequency (RF) devices, picosecond lasers, and RF and ultrasound for skin tightening.
With such a wide range of treatments available, providers should look at antiaging procedures and products as one part of an overall lifestyle plan, said session director Heidi A. Waldorf, MD, associate clinical professor at Mount Sinai Health and a dermatologist in Nanuet, New York. The goal for each patient should be to make them look like younger versions of themselves by prioritizing skin color, texture, tone/laxity/redundancy and volume/proportion, she said.
Image: Getty Images