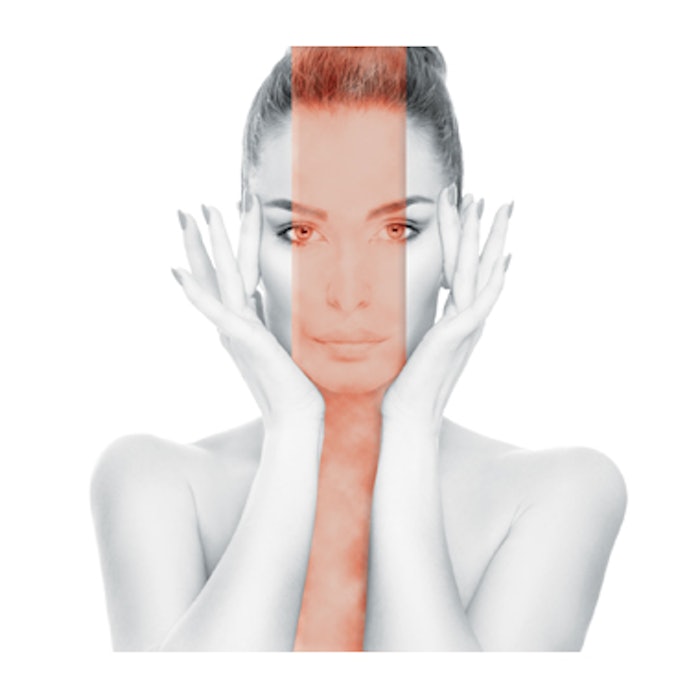 It has been more than 15 years since Thermage, the first radiofrequency (RF)-based noninvasive skin-tightening device, entered the United States market. In the years since, demand for noninvasive skin tightening and lifting procedures has skyrocketed, bringing dozens of competitors to the market. New iterations include RF devices that deliver treatment with less pain, ultrasound-based treatments, and minimally invasive systems that deliver energy to the skin's lower layers through microneedles or wands.
Patients with mild-to-moderate skin laxity and those who do not wish to undergo surgery have three main dermal tightening options: noninvasive ultrasound or radiofrequency (RF)-based devices; RF-based microneedle devices; and more invasive options that deliver energy directly to adipose tissue and the skin's deeper dermal layers.
To paint a picture of what is working in today's cosmetic practices, we asked five practitioners with expertise in facial rejuvenation to share their preferred protocols for noninvasive skin tightening.
Mild to Moderate Laxity
For a truly noninvasive option, Neil Sadick, MD, of Sadick Dermatology Group in New York City, uses either microfocused ultrasound (MFU, Ultherapy) or RF-based systems, including the Endymed 3DEEP and Thermage, to deliver energy deep in the dermis to stimulate collagen production and tighten skin. "Depending on the patient's degree of laxity, we can adjust the device's energy output to deliver more energy to stimulate a higher level of tightening," he says.
Around 70 percent of Dr. Sadick's patients report satisfaction with their noninvasive skin-tightening treatments. "The rest have either modest results or no response; this can be due to either an insufficient number of treatments or excess skin laxity that requires more aggressive treatments," he says.
The benefit of noninvasive RF treatments is that there are no incisions and thus, very little downtime; the drawback is that multiple sessions and several months are required to see results, and outcomes can be inconsistent.
"Typically patients require four sessions at two-week intervals for face and neck treatments," says Yael Halaas, MD, a facial plastic and reconstructive surgeon based in New York City. "Depending on their age and the health of their skin, some patients may need a few more treatments than others. If they expect more results at the end of the package, then we can add a few more sessions. Setting client expectations is very important: Try not to over-promise, and show lots of before-and-after pictures so clients know what type of results to expect."
Stanley Kovak, MD, of Kovac Cosmetic Centers in Oakbrook Terrace and Rockford, Illinois, uses the RF-based Thermi250 because it offers multiple applicators, including a small size specifically for the eye area. "My preferred protocol depends on the area to be treated," he says. "For the eye area, we treat each eye twice during the session. On average, we would do eight treatments, spaced 10 to 14 days apart. Each treatment session takes about 15 minutes, and there is no discomfort. Some patients return for maintenance treatments four to six times a year to keep the area looking smooth."
For full-face treatments, Dr. Kovak often starts with the Thermi250. "With this device, you can treat the cheeks and neck without worrying about damaging the fat and creating skin surface irregularities," he notes.
About eight Thermi250 treatments are required, but some patients may not be willing to come in for that many office visits. "Patients tend to get impatient and not complete the recommended course of treatment," says Dr. Kovak. "But most who do complete the recommended number of sessions get 75 percent improvement and are satisfied."
For patients needing a more aggressive treatment, Dr. Kovak turns to Ultherapy. "Though more uncomfortable than RF, it requires only one treatment to tighten tissue over the course of a few months," he says.
Ultherapy also allows practitioners to measure skin thickness for more customized treatments. "You can treat either the bottom layer or the top layer," says Dr. Kovak. "Many times we treat near the bottom of the skin for a tightening effect and then again near the top for a little textural change. We start at the highest setting and lower the settings as necessary for comfort. We do multiple pulses so patients do need a topical anesthetic, and if they have someone to drive them home, we will give them something to relax them as well."
Kristy Murrow, PA-C, of Mariposa Aesthetics & Laser Center in Oklahoma City, Oklahoma, also opts for either Ultherapy or Thermi250 for patients with mild-to-moderate skin laxity. "With the Thermi250 ThermiSmooth treatment, there is no pain. Some patients say the gradual buildup of heat feels a little like a hot-stone massage and can actually be relaxing," she says.
Her ThermiSmooth clients typically undergo a series of four to six treatments, while Ultherapy is offered as a one-time treatment for mild laxity. With both treatments, complete results take approximately 90 days.
Laxity With Photodamage
Patients with more severe photodamage and/or skin laxity are poor candidates for noninvasive RF and ultrasound-based devices. But newer options, including microneedle RF, can penetrate below the epidermis for enhanced outcomes. "Patients who present with mild-to-moderate laxity and photoaging complaints are ideally positioned for micro-needling RF," says Dr. Sadick, who uses the EndyMed IntensifRF and Venus Viva nanofractional RF. "These devices not only stimulate the skin-tightening cascade but also improve tone and textural issues. Energy settings depend on the patient, but a typical protocol for the IntensifRF would be focal depths of 1.5mm to 2mm, power at 12 to 14 watts and 140 millisecond pulse lengths."
Lily Talakoub, MD, of McLean Dermatology and Skincare Center in McLean, Virginia, uses the Fraxel Dual laser (Solta Medical) 1550nm setting at an approximate level of 10 at 50J to 55J to treat skin laxity. "Then I switch to the 1927nm settings for the actinic damage at level 8 at 5J to10J," she says. "Following treatment, the patient will experience 48 hours of erythema and swelling and about five days of skin crusting."
She prefers the Fraxel Dual because it requires only one session with a maintenance treatment one year later. "It is much more difficult to have a satisfied client who needs to come in for six to eight treatments, which is why the RF devices are not my first choice," she says. "Also, when these clients have improved skin color and decreased discoloration including brown spots and freckles, they are even more satisfied with their results. With most RF tightening devices, clients need a second procedure to address the actinic damage and will experience more downtime as a result."
For patients with significant laxity, she opts for the ThermiTight, which uses a wand inserted under the skin to deliver RF energy. "This is a surgical procedure that requires tumescent anesthesia. Downtime is minimal, however, with about two to four days of redness and swelling, and patients see results within three months with only one treatment," says Dr. Talakoub.
Choosing a Device
With dozens of devices marketed toward noninvasive or minimally invasive skin tightening, it is important to perform due diligence before purchasing a new system. In addition to considering the most common concerns patients present with in your practice, Dr. Sadick recommends working with a reputable company that provides technical support and training.
"Also look for clinical studies supporting the device's efficacy and word-of-mouth from the medical community on its performance," he says. "Of course, painless and short treatments are important, both for the patients who usually want lunchtime treatments, and for the practice, as more treatments can be booked."
Energy output can vary significantly. "When investigating RF devices, consider the amount of power or energy output," says Dr. Halaas, "We also look for devices with multiple applicators so we can treat small and large areas."
Pain and number of sessions required play an important role in patient satisfaction. "I like noninvasive skin-tightening devices that offer minimal pain and minimal downtime," says Dr. Talakoub. "If a patient is in significant pain, she will never come back. In my practice, three to five days of redness and swelling are the most a patient will tolerate."
She also cites consumables as a major factor in her purchasing decisions. "As a general rule, the cost of consumables can be no more than one-quarter the price of the procedure," she says.
Ultimately, though, results are what matter most to a patient, Murrow says. "If you are not delivering the results your patients expect, then you are on your way out of business," she says. "Yes, consumables, pain, cost and energy output are important, but at the end of the day, your device had better do what you are saying it will do."
Linda W. Lewis is the contributing editor of MedEsthetics.
Image copyright Getty Images