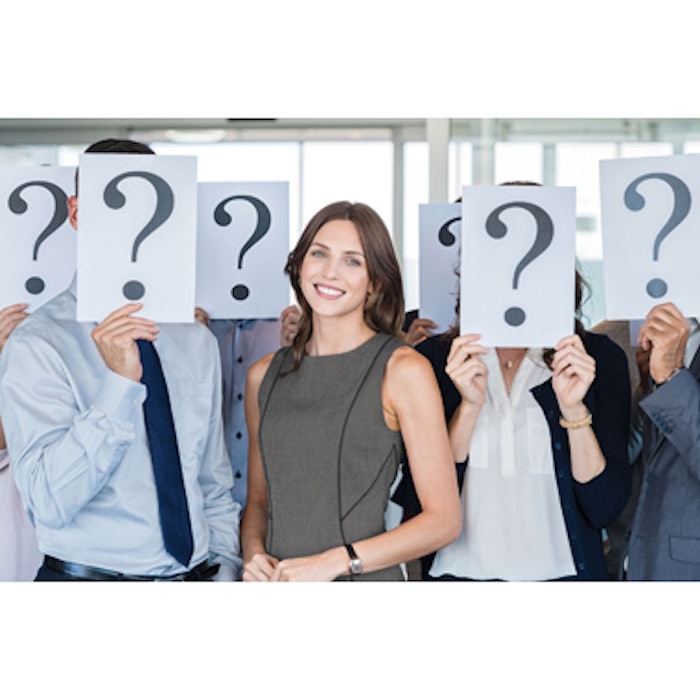 Do you know which employees (other than those who provide care) in an aesthetic practice have the greatest impact on practice revenue? The answer is patient care coordinators. This is because patient care coordinators are responsible for the majority of patient interactions. They help to ensure the quality of patient care. And when selected and trained properly, they build deeper patient relationships, leading to higher patient satisfaction, more bookings and more referrals. Given the importance of this position, hiring for the role shouldn't be taken lightly.
The Job Description
Patient communication and coordination of care are the main responsibilities for the patient care coordinator. Their specific duties may include:
Communicate with patients prior to appointments
Greet patients in a professional and engaging manner
Introduce new patients to the office and staff
Take part in patient consultations and communicate information about recommended procedures
Discuss treatment costs and payment options with patients
Follow up with prospective patients who did not immediately schedule an appointment for treatment
Return patient phone calls and emails
Nurture the patient relationship to encourage patient retention
Work with the practice team to ensure each patient receives the best care and service possible
Support marketing intiatives that drive brand awareness and practice growth
Once you have a clear job description individualized for the needs of your practice, craft an ad that will attract the right people. Describe the practice environment and outline a specific list of daily and long-term responsibilities while providing a brief picture of what a day in the life of the patient care coordinator looks like. Set expectations for attitude, attire and attention to detail, and outline compensation, hours and benefits. The more specific—and honest—the description, the better the chance of attracting qualified applicants who will be a good long-term fit for your practice.
When to Hire
As soon as you can afford to hire an additional employee, you should prioritize this role. Even if the budget necessitates a Jack or Jill of All Trades—someone who will answer phones, turn over and clean rooms, coordinate with vendors and help with patient communication—your focus should be on the individual's ability to convert leads and improve retention through communication with existing and prospective patients. Once the practice grows enough to continue hiring, each subsequent employee can then takes something off the coordinator's plate so they can focus on patient care coordination, communication and lead generation.
Ideal Characteristics
When interviewing candidates, listen for outstanding communication skills. This position requires a high level of sophistication required to build deep relationships with a particularly erudite clientele. Look for résumés that highlight true consultative sales experience with quantifiable metrics such as the number of dollars sold and customers acquired.
We recommend that a candidate have a minimum of three-to-five years of high-end or luxury sales, sales management or medical practice management experience. Experience as a medical device sales manager, senior-level pharmaceutical sales rep, cosmetic surgery office manager, medspa owner, or similar position is also favorable. However, an understanding of how to communicate with luxury buyers is most important. It is easier to teach a new employee the nuances of your services and techniques than it is to teach them how to sell those services and build relationships.
Also prioritize candidates with a bachelor's or advanced degree. This position often requires calling and emailing 50 to 100 or more patients a day so organizational skills are imperative. The coordinator also needs to be able to type quickly and accurately. When evaluating candidates, ask if they can demonstrate a record of successful task completion. Do they have excellent follow-up and organizational skills? A great patient care coordinator has a clean inbox, an empty voicemail and an innate inability to leave tasks incomplete.
Be sure to do your due diligence before offering any applicant a position. Call their references and past employers. Ask the former employers about their experiences with the candidate as well as the applicant's specific responsibilities while in that role.
Whether you are a brand-new practice in need of that first employee, a growing practice that is ready to hire a dedicated patient care coordinator or you have the unfortunate need to replace an existing coordinator due to turnover, remember that hiring is more of an art than a science. Consider experience and pay attention to your gut feelings. This is a key position that hinges on an individual's ability to make others feel safe, cared for and heard.
Ed Syring is senior vice president and Dan Grantham is senior director of Yellow Telescope, a consultancy serving private medical practices. Contact them at www.yellowtelescope.com.
Image copyright Getty Images