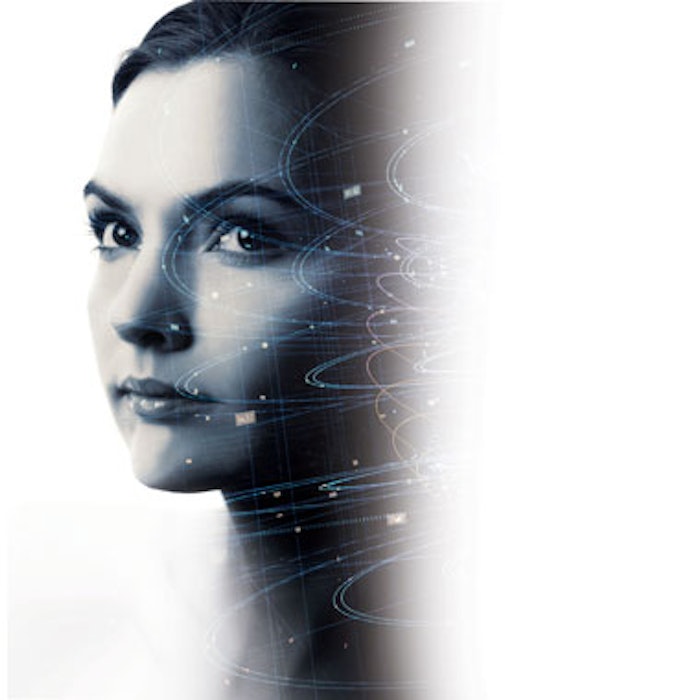 The number of personalized skincare products and services—such as Neutrogena's MaskiD, the SkinCeuticals D.O.S.E. system and tailored topical probiotics—continues to grow. The premise of these innovations is that, rather than buying a product and hoping it's right for their skin, consumers can undergo a detailed skin analysis and receive custom-made formulations tailored to their unique needs. The questions for skincare professionals are, do these products offer benefits beyond consultation with a skincare professional, and how unique is each person's skin?
"The reason these products are making a splash is that consumers are realizing that our old classifications for skin—dry, oily or combination—are too broad and often fall short as a guide to product selection," says dermatologist Whitney Bowe, MD, author of Dirty Looks: The Secret To Beautiful Skin."We—and they—are recognizing that each one of us has truly unique skin."
What makes each person's skin unique is more than the influence of genetics, environment and lifestyle.
The Skin Microbiome
The health of an individual's skin is determined by a distinctive microbiome—a one-of-a-kind mix of microbes that live on the epidermis. As our understanding of the skin microbiome grows, companies are exploring truly individualized products based on skin swabs. Others are working to develop concern-specific formulations to address acne, eczema and photoaging.
"With new metagenomic tools at our disposal, the diversity and complexity of the skin microbiome has led to the finding that each of us has our own 'microbial fingerprint,' much like our traditional fingerprint, that is specific to our skin," says Kim Capone, head of the microbiome platform for emerging science and innovation at Johnson & Johnson. "Our personal skin microbiome can influence our skin in positive or potentially negative ways if balance is not maintained."
A succession of studies published in the last few years has explored the negative effects of an unbalanced microbiome and the potential to rebalance that microbiome by applying new bacteria topically. Some have revealed that probiotic microbes such as S. epidermidis can control skin inflammation and correct imbalances in the skin microbiome.
In the case of acne, cutibacterium (C. acnes), which normally lives harmoniously on the skin, starts to more actively break down sebum into free fatty acids, which causes inflammation, reduced diversity in the skin microbiome and can contribute to acne lesions. In eczematic skin, researchers have found that a local breakdown of the skin barrier results in an increased pH and associated reduction in bacterial diversity.
"Microbial transplants and prebiotic interventions are currently being explored as treatments for diseased skin as well as ways to maintain healthy skin by improving diversity and balance in the skin microbiome," says Capone.
Commercially available skincare lines are using prebiotics (meant to feed good bacteria), postbiotics (used to maintain the health of good bacteria) and probiotic extracts, rather than actual live bacteria, to help rebalance the microbiome. For Steven Rosenfeld, CEO of the F.C. Sturtevant Company, maker of Columbia Skincare, topical skincare treatments personalized through the addition of strain-specific probiotics are "the future paradigm for safe, effective skin care,"
he says.
"Understanding the microbiome and being able to develop topical treatment products using probiotics is still in the very early stage of development," says Rosenfeld. "However, we are learning the importance of incorporating this knowledge as well as the benefits probiotics offer in terms of safety and efficacy."
Melissa Kanchanapoomi Levin, MD, a New York City-based dermatologist and founder of Entière Dermatology suggests that more research is in order. "While we have data that disrupting the skin microbiome and the skin barrier can result in inflammatory skin conditions, such as eczema and acne, using probiotic-based skin care has not yet been shown to be more effective than traditional skincare products," she says.
Skin Analysis Apps
While personalized probiotic products remain on the horizon, other custom-tailored skincare options are available and in use both in homes and in medical aesthetic practices. "Personalized products work by providing consumers with products or recommendations that are specifically developed for one consumer at a time based on their specific skin needs," says Michael Southall, global research and development lead for device and digital beauty innovation at Johnson & Johnson, which last year launched the Neutrogena MaskiD.
MaskiD allows users to take a photo of their face using a special smartphone app. The app then maps the face and analyzes the skin, making recommendations for which ingredients will be most beneficial for each of six zones on the user's face. A hydrogel mask—that is created in the exact shape and size of the user's face—is then personalized with ingredients shown to be effective for skin concerns, such as dryness, dullness, lines and wrinkles, skin irritation and laxity.
"Using a proprietary micro 3D printing process, efficacacious ingredients are printed onto the custom-fit mask on the exact zones where they will deliver the greatest benefit," says Southall. "When the consumer uses their personalized mask, they are essentially using six different skincare products at one time, customized for their skin needs." (The company is collecting data from the app to learn more about skin health and consumer skincare needs.)
Another technology-based tool used to create custom skincare products is SkinCeuticals D.O.S.E., which was developed by L'Oréal in conjunction with dermatologists at SkinCare Physicians in Chestnut Hill, Massachusetts. After an evaluation of each patient's skin, the Custom D.O.S.E. machine mixes a tailored formulation from a selection of skin brightening and antiaging ingredients. The evaluation takes only minutes, and the serum is prepared while the patient waits. The formulation of each made-to-order skincare serum is stored in the system, so patients can reorder as needed.
"Patients are becoming more savvy and are interested in both products and procedures that are customized and personalized to their skin," says Brooke C. Sikora, MD, of SkinCare Physicians. "This device allows the provider to ask the patient a series of questions and assess their skin. Then, based on this assessment and the answers, the Custom D.O.S.E. machine creates a product that is just right for that patient. This also allows the patient to have one product that can address multiple skin concerns." The main skin concerns that the D.O.S.E. serums address are pigmentation and antiaging.
Dr. Sikora has found that her patients are very interested in the D.O.S.E. process. "It is very high tech, and they greatly enjoy seeing their own custom serums being made," she says. "The serum will last patients about three months, at which time we can reassess their skin and either keep the serum the same or increase or decrease the potency of the ingredients, based on how they responded."
Personalization of beauty regimens may be a trend now, but it's not really new, says Dr. Levin, who notes that dermatologists have been customizing skin care for decades. Discussing a patient's skin health and goals, then personalizing a regimen based on their needs, is one of her favorite parts of being a dermatologist.
She cautions that while some beauty brands give customers the option of mixing "personalized" skincare products in a store or at home, it's not always easy for consumers to accurately diagnose what their skin needs. "Nowadays, certain brands are offering more targeted treatments harnessing technology in order to 'curate' a more customized skincare routine typically based on what the consumer understands as their skincare concerns and goals," says Dr. Levin. "At times, however, I do find that consumers are unaware of what skin conditions they have, such as contact dermatitis or rosacea, and therefore may identify with one particular skin type, when they in fact may have a combination of different skin conditions."
While she is unsure that in-store blending tools or home-use apps translate to the right products and regimen for each patient, "I do like that brands are providing guidance for patients who otherwise do not have access to a dermatologist," says Dr. Levin, who finds that patients do want more personalization of their health and wellness programs. "Therefore, I do believe this trend will continue to grow."
Indeed, several new personalized products and tools have launched in just the past six months. Japanese beauty brand Shiseido introduced Optune, a high-tech, personalized moisturizer and serum line. The user's skin is analyzed through a smartphone app. The data from the app is then sent to an in-store dispenser where the product is mixed and dispensed for pick up.
Also launched this past summer is the Massachusetts Institute of Technology-born Atolla, which translates data about the skin's state into a customized formula for skin care. The skin analysis kit includes strips that test oil, pH and moisture levels. The findings are sent to Atolla HQ via a mobile app where a personalized serum is created based on the consumer's skin data.
"We are at the brink of a very exciting time in skin care," says Dr. Bowe. "Our learning about the human genome, the microbiome, and advances in computer modeling and artificial intelligence are setting us up to meet skin needs like never before."
Joan Vos MacDonald is a freelance writer based in Kingston, NY.
Image copyright iStock.com/Metamorworks