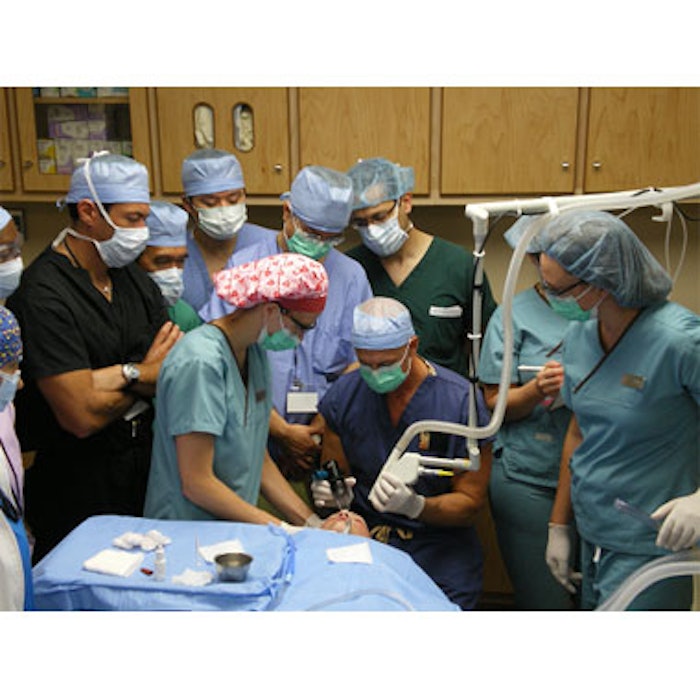 More than 25 board certified members of the American Society for Laser Medicine & Surgery (ASLMS) have volunteered to serve as preceptors as part of a new, formal preceptorship program offered through the ASLMS with a grant from Cynosure.
The program was developed to provide early career professionals a unique opportunity to learn new techniques and perspectives in lasers and other related technologies, observe a successful practice in action, and develop valuable career networks.
"We've had an informal program for several years and decided it was time to formalize the program to be able to offer more, high-quality opportunities for young professionals," saidd Jeffrey S. Dover, MD, FRCPC, immediate past president of the ASLMS.
With Cynosure's contribution, the ASLMS is able to offer $1,000 for each preceptee's travel expenses and up to $75 per diem for meal expenses. "The Society is extremely grateful to have the program underwritten by Cynosure. This program would not have been possible without their support," said Dr. Dover.
For more information or to apply, visit www.aslms.org/courses/preceptorships, email barb@aslms.org or call 877.258.6028.
Photo Caption: Joseph Niamtu, III, DMD of Richmond, Virginia, demonstrates a procedure to preceptees. Dr. Niamtu is a participant in the newly formalized ASLMS Preceptorship Program.