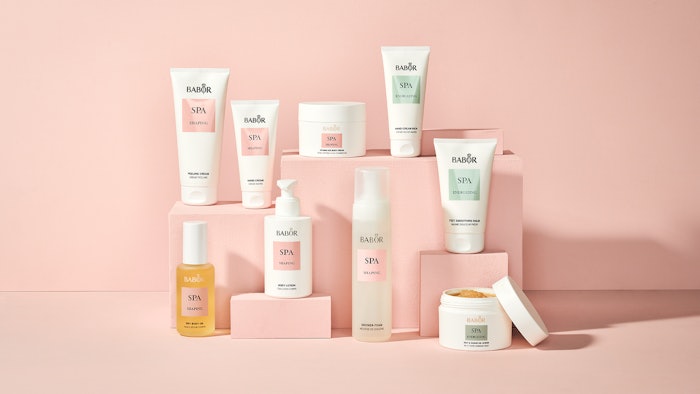 Babor launched a limited-edition Best of Doctor Babor Set. This set ($179) is filled with products designed to help lift, refine, revitalize and illumiate the skin. 
Included in the Best of Doctor Babor Set
Doctor Babor Lifting Rx Collagen Serum
Doctor Babor Lifting Rx Collagen Cream
Eye Cream Day
Silver Foil Mask
Instant Lift Effect Cream
Refine Rx Detox Lipo Cleanser
Glow Bi-Phase Ampules (3 pc set)
Cleanformance Renewal Overnight Mask
Cleanformance Moisture Glow Cream
Repair Rx Ultimte Repair Ecm Serum
Babor also launched their Babor Spa Collection of clean, vegan formulas that contain 99% naturally derived ingredients. These products are formulated with an active stem cell complex to strengthen, repair, soothe and protect the skin, while also providing firmer and tighter skin. The collection is broken into products that assist with shaping to firm and smooth the skin and products that assist with energizing to strengthen and revitalize the skin.
Included in the Babor Spa Shaping Collection
Body lotion
Vitamin ACE Body Cream
Dry Body Oil
Hand Cream
Shower Foam
Peeling Cream
Included in the Babor Spa Energizing Collection
Body Lotion
Hand and Body Wash
Hand Cream Rich
Salt and Sugar Oil Scrub
Bi-Phase Body Foam
Feet Soothing Balm