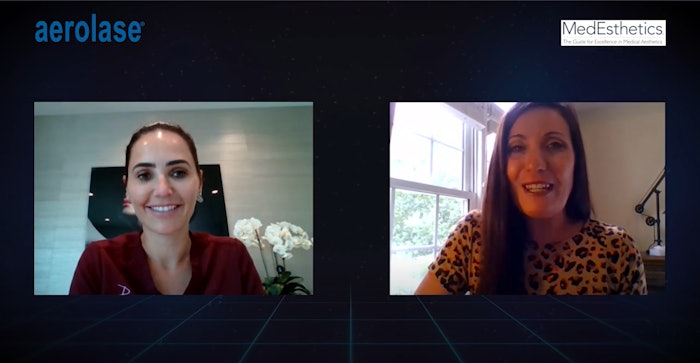 Opening a successful aesthetic medicine practice is challenging, but maintaining that success can be even more of a struggle. How do you get patients into the door? What treatments are your potential clients interested in, and what devices should you bring in to incorporate into these treatments? How do you make sure your treatments  work for different skin tones and different demographics?
Answering all these questions in this exclusive video interview is Roberta Del Campo, M.D., a board-certified dermatologist who operates at her practice Del Campo Dermatology & Laser Institute. In this video sponsored by Aerolase, Del Campo takes us on her journey from her vision when first opening her practice to the trends and technologies she sees in the future of aesthetic medicine. In this interview, Del Campo also discusses:
The challenges of attracting new patients;
The treatments she chose for patients in the Miami market; 
The core devices needed in every aesthetic medicine practice; 
How to offer patients no downtime but great results; 
Treatments that help reduce sun damage and pigmentation; 
What the younger generation of patients is looking for; and
What treatments she offers for clients with darker skin tones.