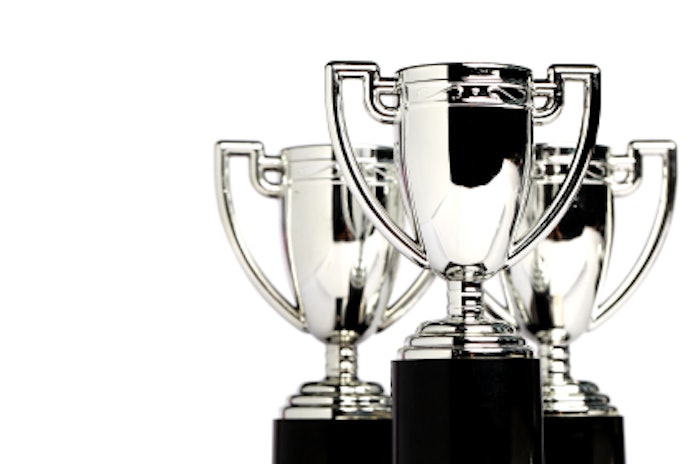 La Roche-Posay has announced the winners of its North American Foundation 2013 Research Awards. This year, three winners were chosen to continue their research in the field of clinical, biological or pharmacological research linked to dermatology: Anna De Benedetto received the first place grant of $10,000, while Patricia Oyetakin-White and Cindy Bae-Harboe were named the second and third place winners respectively, and each received a $5,000 grant.
The winners were selected by the La Roche-Posay North American Scientific Committee, which was comprised of academic leaders, including committee chairman Daniel Schachter, MD (University of Toronto), Jean Bolognia, MD (Yale University), Ivan Camacho, MD (University of Miami), Vincent Ho, MD (University of British Columbia), Paul Nghiem, MD, PhD (University of Washington) and Ken Tomecki, MD (Cleveland Clinic).
"This year's winners offered a diverse range of topics through their research proposals," said Dr. Schachter, chairman of the La Roche-Posay Awards Committee. "All the submissions we received were of exemplary caliber, but we felt the proposals of our three winners were the most unique and ground-breaking. We congratulate the winners and will be excited to see the results of their research."
Anna De Benedetto, MD, of the department of dermatology, University of Rochester Medical Center was awarded first prize for her study titled The Role of Atopic Dermatitis Cytokines Milieu in Tight Junction Barrier Impairment. "It's a great honor to receive this award. My research focuses on investigating the expression and function of skin tight junctions in atopic dermatitis in order to pave the way to new therapeutics aimed at repairing the skin barrier," said Dr. De Benedetto. "This is a new and exciting area of investigation in dermatology, with relevance to a number of other inflammatory skin conditions. I'm very grateful to the La Roche-Posay North American Foundation and the esteemed members of the scientific committee for selecting my proposal and supporting my career advancement."
Patricia Oyetakin-White, MD of Case Western Reserve University and department of dermatology at University Hospitals Case Medical Center received second prize for her study titled Effect of Ascorbic Acid on Melanin Synthesis in Human Keratinocytes and Melanocytes Exposed to Simulated Solar Radiation. "I hope to gain a better understanding of factors affecting skin pigmentation by examining the effect of ascorbic acid on protein expression in the melanogenesis pathway," said Dr. Oyetakin-White. "This award will further my development as I transition from a research fellowship program to dermatology residency training."
Yoon-Soo Cindy Bae-Harboe, MD, of Boston University, department of dermatology, was awarded third prize for her survey study evaluating self-perceptions of skin cancer risk and photoaging after facial skin quality analysis. "I am honored to be a recipient of La Roche-Posay's generous research grant," said Dr. Bae-Harboe. "Using an appearance-based intervention approach, I aim to impact self-perceptions of photoaging, which may be an indicator of skin cancer risk, to ultimately cultivate better sun protection habits. I hope my research efforts improve patient care and bring overall awareness to safe sun practices as skin cancer is a very common, but preventable type of cancer."
These three gifted researchers were recognized at the La Roche-Posay North American Foundation Awards dinner during the 2013 American Academy of Dermatology annual meeting held in March in Miami.
Image copyright istockphoto.com