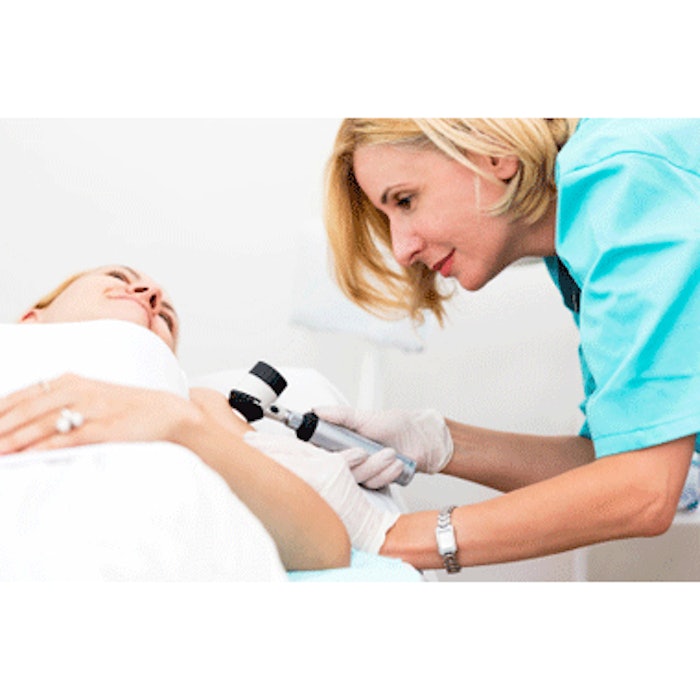 Though the dermatology industry was unable to avoid the effects of the recession, the baby boomer generation will continue to generate a large demand for skin cancer screenings and antiaging procedures, fueling growth, according to a new industry report from IBISWorld (www.ibisworld.com).
The company, which maintains databases on every industry in the United States, reports that dermatologists have been in high demand over the past five years. During this time, industry revenue has grown at an average annual rate of 3.2% to an estimated $10.6 billion. "The dermatologists industry has increasingly expanded into cosmetic dermatology, with more dermatologists offering antiaging procedures such as dermabrasion, laser treatments and Botox," notes IBISWorld Industry Analyst Anna Son. These treatments have proven to be a high-growth sector for the industry.
Though revenue contracting 5% in 2009, revenue growth has since resumed its pace thanks to a modest rise in per capita disposable income, with projected revenue gains of 5.5% in 2013. In addition, the number of dermatologist offices has grown an average of 2.1% per year in the past five years to an estimated 7,961 establishments.
The report estimates that over the next five years, declining unemployment and the implementation of healthcare reform will yield greater insurance coverage for Americans, increasing demand for dermatologist offices. "The baby boomer generation will especially generate a large portion of demand, particularly for skin cancer screenings and antiaging procedures," says Son. With the number of dermatologists' offices projected to rise, there will continue to be a shortage of dermatologists, particularly throughout the country's rural areas. Job prospects are expected to be particularly good in the central and northern regions of the United States.
Image copyright istockphoto.com