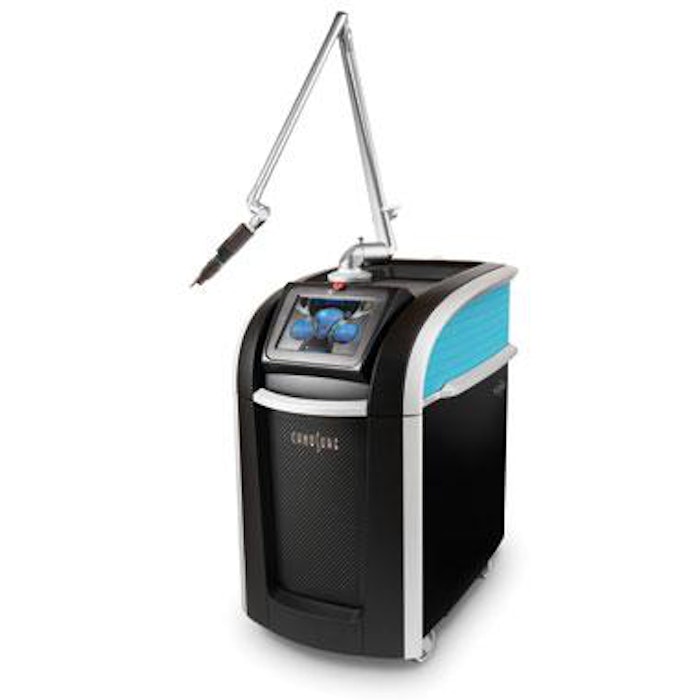 Cynosure has received U.S. Food and Drug Administration (FDA) clearance for its new 532nm laser delivery system for the PicoSure. The new wavelength is indicted for tattoo removal (all ink colors).
"The new 532nm Laser Delivery System further builds on the clinical and commercial success of the 755nm PicoSure for the removal of tattoos and benign pigmented lesions as well as the treatment of acne scars and wrinkles," said Michael Davin, chairman and CEO of Cynosure. "We are pleased to offer this system as an upgrade to our current PicoSure customer base."
Cynosure will debut the new delivery system at the American Academy of Dermatology (AAD) Annual Meeting in March and anticipate beginning intial shipments by the end of the second quarter of 2015.
Image courtesy of Cynosure.