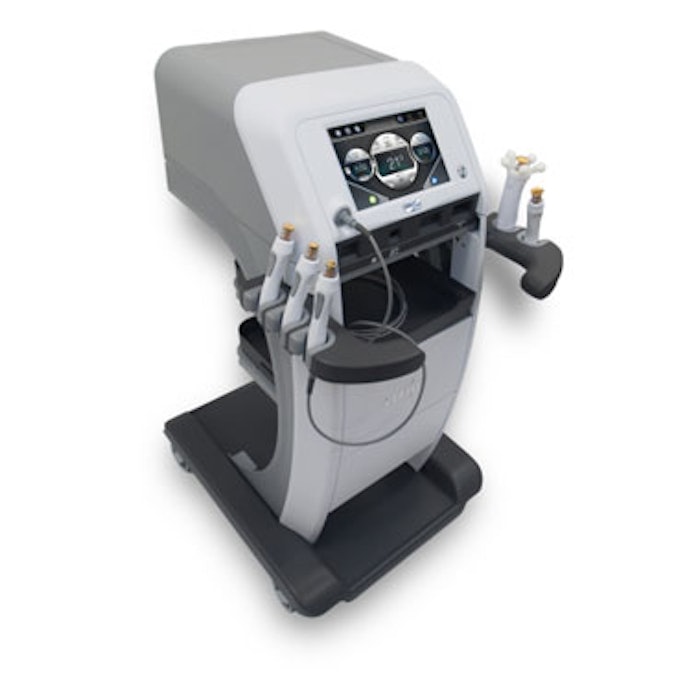 Cynosure's TempSure Surgical radiofrequency (RF) technology is now available in the United States. This new addition to the company's TempSure RF platform allows clinicians to perform both surgical and nonsurgical aesthetic procedures with a single device.
With 300 watts and 4 MHz RF, the Surgical RF technology allows for precise incisions with minimal lateral thermal damage to surrounding tissues. The resulting coagulation lessens sparking and charring during procedures, which promotes quicker recovery and better healing for patients. The device is designed to improve patient satisfaction and aesthetic outcomes, and can be used by clinicians across a variety of specialties including plastic surgery, dermatology, gynecology and ophthalmology.
"TempSure Surgical is a breakthrough technology that has improved my surgical procedures and delivered fantastic results," said Barry DiBernardo, MD, of New Jersey Plastic Surgery. "I immediately noticed cleaner cuts and optimum coagulation during surgery, which gives me the confidence to tell my patients they will experience less bruising and better wound healing. With the addition of TempSure Surgical, I am now able to perform improved surgical incisions and also offer noninvasive wrinkle reduction with TempSure Envi."
To learn more, visit www.cynosure.com/tempsure-platform.