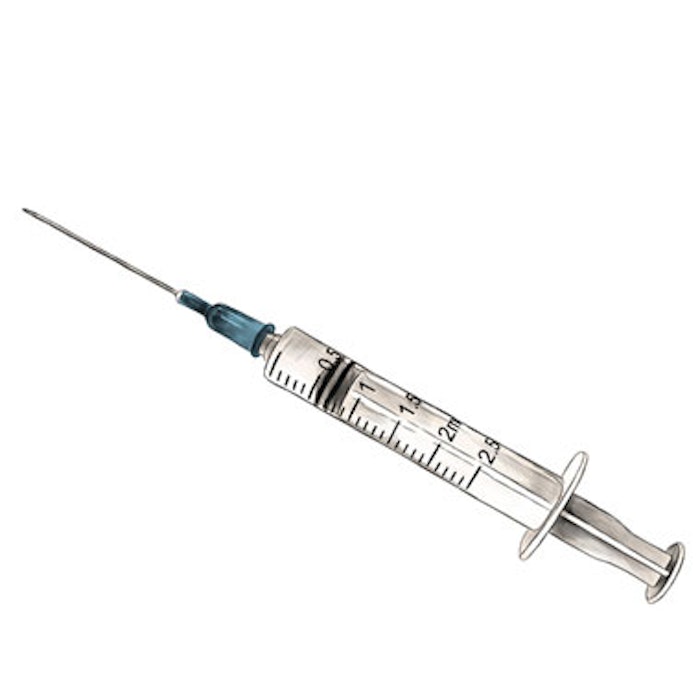 Clinical data from a randomized, placebo-controlled, Phase-I study published on September 11, 2019 in Skin Pharmacology and Physiology revealed that RCS-01, an autologous cell therapy, is well tolerated and might reverse the effects of aging skin through a gene expression response consistent with an improvement of extracellular matrix (ECM) homeostasis.
RepliCel's RCS-01 is an injectable of cultured, autologous cells derived from anagen hair follicle non-bulbar dermal sheath (NBDS). For the study, four areas of buttock skin of subjects were injected intradermally either one or three times a month with RCS-01, cryomedium or needle penetration without injection. The study was designed to assess adverse events as well as efficacy through biopsies taken four weeks after the last injection.
There were no severe adverse events reported one year after the first injection. When compared with placebo-treated skin, a single treatment with RCS-01 resulted in a significant upregulation of TGFβ1, CTGF, COL1A1, COL1A2, COL3A1 and lumican mRNA expression. In a press release following publication of the data, the company noted that these changes in gene expression are expected to be indicative of the potential for rejuvenation of the ECM under the dermis.
"We are very pleased that the esteemed, peer-reviewed journal, Skin Pharmacology and Physiology saw the merit of RepliCel's clinical work and the potential of our proprietary cell therapy, RCS-01, for skin rejuvenation," said R. Lee Buckler, president and CEO of RepliCel.
Image copyright iStock.com/Maksim-Manekin