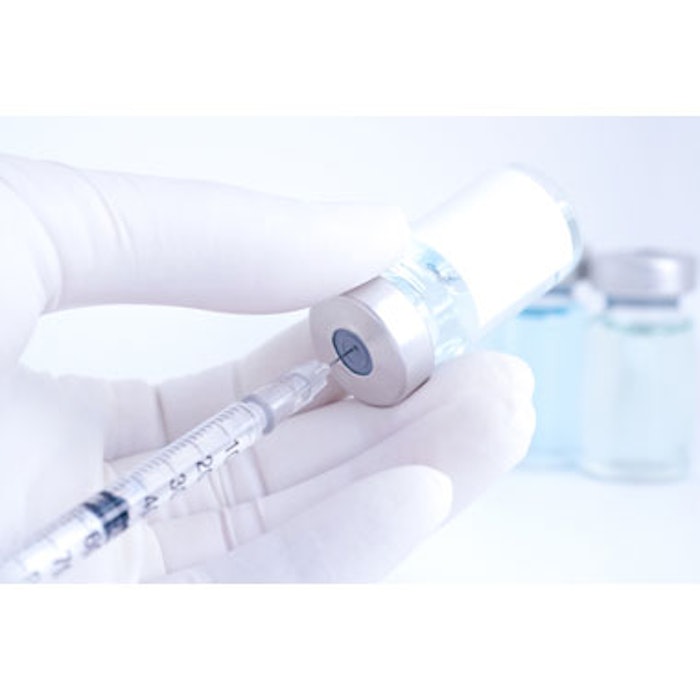 Galderma recently announced the Phase 2 clinical trial results for its novel ready-to-use investigational botulinum toxin, QM1114. The multicenter, randomized, double-blind, placebo-controlled study successfully demonstrated the safety and efficacy of QM1114, a liquid formulation of botulinum toxin type A, for the treatment of glabellar lines in more than 350 patients. According to a release from the company, the Phase 3 clinical trial program, which will include approximately 1,500 subjects, will begin soon to support regulatory submissions globally.
Derived from Galderma's proprietary strain of Clostridium botulinum bacteria and manufactured using an animal-origin free process, QM1114 has been designed and developed specifically for use in aesthetics. The liquid formulation reduces preparation time needed in clinic, as it is ready-to-use, in contrast with current treatments that require reconstitution before administration.
Additionally, Galderma recently received a manufacturing license from the Swedish Medical Products Agency (MPA) for a new state-of-the-art manufacturing facility at the Center of Excellence, located in Uppsala, Sweden. The new facility is designed exclusively to meet the production and safety requirements of QM1114.
"Innovation is at the core of our business and our investment is backed by a trusted legacy of creating unique solutions that meet our customer needs," said Alexandre Brennan, global head of aesthetics, Galderma. "We are proud to be leaders in toxin research, and with these studies for a novel liquid formulation of botulinum toxin type A, we are building on our aesthetics heritage by advancing new treatments at our Center of Excellence in Sweden."
Image copyright iStock.com/Ake Ngiamsanguan