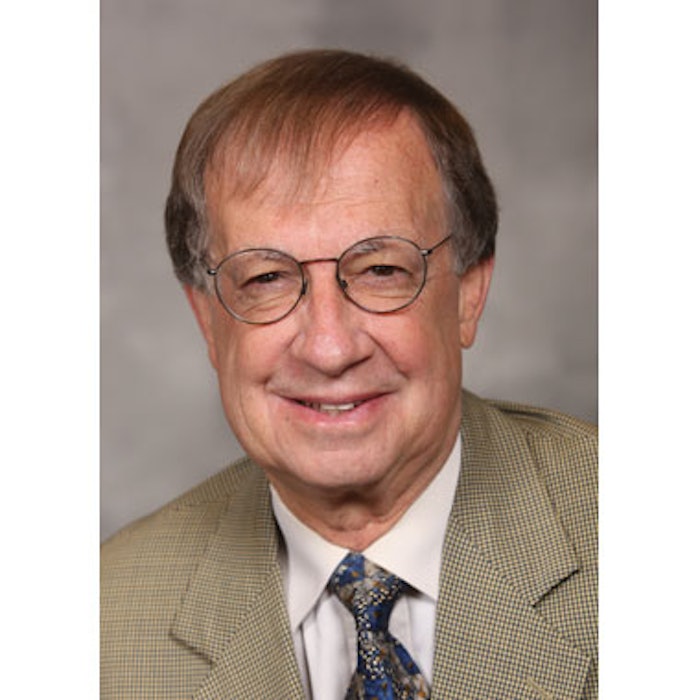 Board-certified dermatologist Bruce H. Thiers, MD, FAAD, is the new president of the American Academy of Dermatology. He began his one-year term on March 24. As president, Dr. Thiers will lead the world's largest dermatologic society, representing more than 20,000 physicians specializing in the diagnosis and medical, surgical and cosmetic treatment of skin, hair and nail conditions. He will also hold the same position for the American Academy of Dermatology Association, a sister organization to the AAD that focuses on government affairs, health policy and practice information.
Dr. Thiers earned his medical degree from the SUNY Buffalo School of Medicine in Buffalo, New York, where he also completed his dermatology residency. He is currently a distinguished university professor in the Medical University of South Carolina department of dermatology and dermatologic surgery in Charleston, South Carolina. Dr. Thiers served as editor of the Journal of the American Academy of Dermatology for 10 years and has authored 110 peer-reviewed journal articles and 41 book chapters and edited 25 books.
"When dermatologists work with other specialists, I believe we can create positive change that will benefit our patients and our specialty," said Dr. Thiers. "While I look forward to leading the charge as AAD president, it is all of us together that can co-create the future of the specialty. I am inspired by the notion of working together and collaborating with AAD members to evolve dermatology."
Susan C. Taylor, MD, FAAD, is the new vice president of the AAD. Dr. Taylor is an associate professor of dermatology at the University of Pennsylvania's Perelman School of Medicine in Philadelphia. She previously served on the AAD's board of directors and as chair of the SKINovations Committee.
Murad Alam, MD, MSCI, MBA, FAAD; Cheryl M. Burgess, MD, FAAD; Naomi Lawrence, MD, FAAD; Amy McMichael, MD, FAAD; and Andrew H. Weinstein, MD, MPH, FAAD, each started four-year terms as members of the AAD Board of Directors on March 24.
Image: Bruce Thiers, MD, FAAD