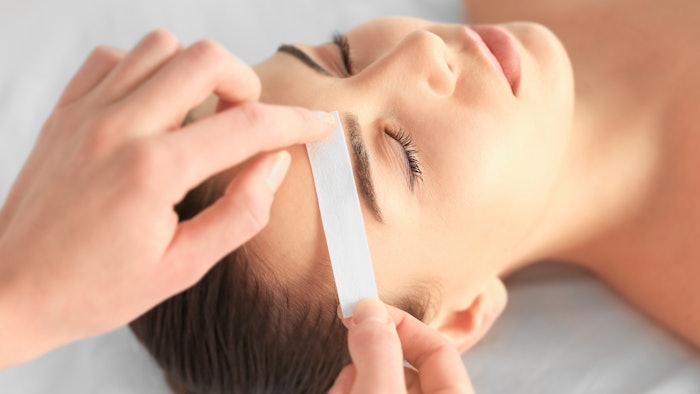 Extensive training in brow techniques is an important part of any medical aesthetics space and brow styling trends are constantly evolving. We are thrilled to offer you the latest in brow care through two advanced education sessions at Face & Body Northern California 2023 that focus on brow lamination and sugaring.
Face & Body Northern California 2023 takes place on August 20-21, 2023, at the SAFE Credit Union Convention Center in Sacramento, California. The event will feature advanced education on spa management, skin science, treatments and wellness, and much more. Here is a breakdown of the brow-focused advanced education sessions we will be offering at this year's event! The advanced education classes also provide the opportunity to earn continuing education (CE) credits, so don't miss out on this great learning opportunity. 
Don't Forget to Register for Face & Body 2023 and sign up for advanced education classes!
1. Perfecting Your Brow Lamination Technique
When: Sunday, August 20 • 9:00 AM - 10:00 AM PST
Speaker: Jaclyn Persetsky, Esthetician & Owner/CEO of Colore Me Perfect
As bold, fluffy brows continue to reign supreme, more and more beauty pros are adding brow lamination to their menus. Brow lamination offers a longer-term solution of hair control and is suitable for any client with sparse to unruly brows. In this class, you will learn about the brow lamination technique that originated in Europe and changed how brow hairs lay worldwide. Jaclyn will share how to master the craft with an effective lamination consultation quickly, create a lamination plan, and execute a perfected technique to create perfect brow laminated results.
2. Hot & Trending Brow Service by RefectoCil
When: Sunday, August 20 • 10:00 AM - 11:30 AM PST
Speaker: Ethel Reddy, RefectoCil Trainer
Welcome to a new era of brow & lash styling! The new patented and FDA Compliant tinting system for intensive and natural looking brows and lashes! Achieve more skin staining with this Vegan system. Come join the class to learn all about the new, signature service "Brow Intensifying by RefectoCil™." Learn the 3 techniques developed to respond to your clients' individual brow needs and how to create the most intense and customized looks with this in-demand service.
3. Interactive Brow Mastery: Boost Revenue and Master the Art of Chella Brows
When: Sunday, August 20 • 1:00 PM - 2:30 PM PST
Speaker: Kayla Park, Director of Education and Events at Chella
Calling all Beauty Pros! Elevate your brow game with our interactive and hands-on class. Whether you're a seasoned pro or new to the industry, this transformative experience is perfect for you. Partner up with fellow attendees as we guide you step by step through the secrets of Chella brows. Chella offers clean, inclusive, vegan brow and eye products perfect for finishing any beauty service in your location. Discover our 1-Step secret technique and learn tailored brow mapping techniques for waxing services. But this class is more than just theory – it's interactive! Participate in demos, take on exciting challenges, and practice brow work on each other. Our experienced instructors will be there to support you, ensuring a fear-free and confidence-building environment. Not only will you perfect your brow skills, but you'll learn how to double your revenue with service and retail offerings. Keep clients coming back for more - imagine that! As you complete the class, you'll leave with guaranteed results and an exclusive offer to partner with Chella. We believe in your potential and want to help you succeed. And to make it even sweeter, we have exciting product giveaways in store for you. Don't miss out on this extraordinary opportunity to transform your beauty career. Join us and witness the power of Chella brows firsthand. Unleash your true potential and become the go-to brow expert in the industry.
4. The Brow Sculpting Treatment
When: Sunday, August 20 • 1:30 PM - 1:55 PM PST
Speaker: Jaclyn Persetsky, Esthetician & Owner/CEO of Colore Me Perfect
Brow lamination, more famously called the "brow sculpt" is transforming brows into full, dynamic, and lifted brows by changing how the hairs lay.  This treatment can extend the brows up to a third and creates an instant brow lift. Jaclyn will demonstrate the difference in technique to achieve a smooth, fluffy or slick brow and share what are the treatment pitfalls that prevent you from achieving perfect brow lamination results. This service is total brow magic! Who doesn't love watching brows transform before your very eyes?