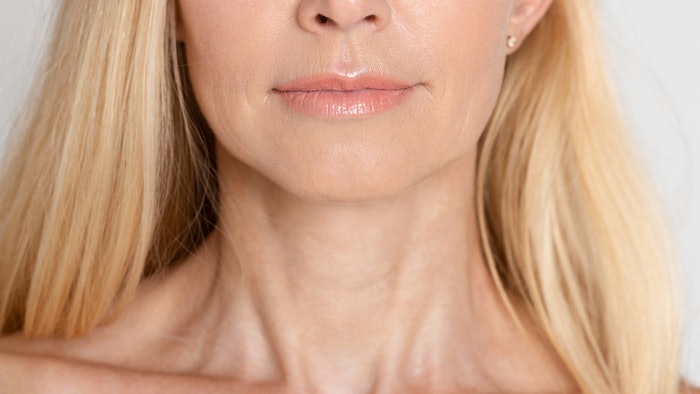 Combination treatment with minimally invasive and fractional radiofrequency (RF) effectively tightens skin for patients with moderate skin laxity, potentially filling the treatment gap for patients whose skin laxity is too severe for noninvasive RF, but not severe enough to require surgery.
Authors and researchers Erez Dayan, MD, et al, treated 247 patients (234 women and 13 men) between January 2013 and December 2018 using a combination of minimally invasive bipolar RF (FaceTite, InMode) and fractional bipolar RF (Fractora modified to Morpheus8, InMode). The average age of the subjects was 55.1 years, body mass index was 24.3 and average Baker Face/Neck Classification score at baseline was 3.1. Nine percent of patients were active smokers at the time of treatment.
The Baker Face/Neck Classification scores improved by 1.4 points following treatment, and 93% of patients reported that they were pleased with their results and would undergo the procedure again. Complications included prolonged swelling >6 weeks (4.8%, 12/247), hardened area >12 weeks (3.2%, 8/247) and marginal mandibular neuropraxia (1.2%, 3/247), which all resolved without further intervention.
The authors noted that older patients had a larger magnitude of treatment effect (as demonstrated by a decrease in the Baker rating from pre- to post-treatment) when compared with younger patients. However, both groups demonstrated significant improvements across time.
The study was published in Plastic and Reconstructive Surgery - Global Open (August 26, 2020).