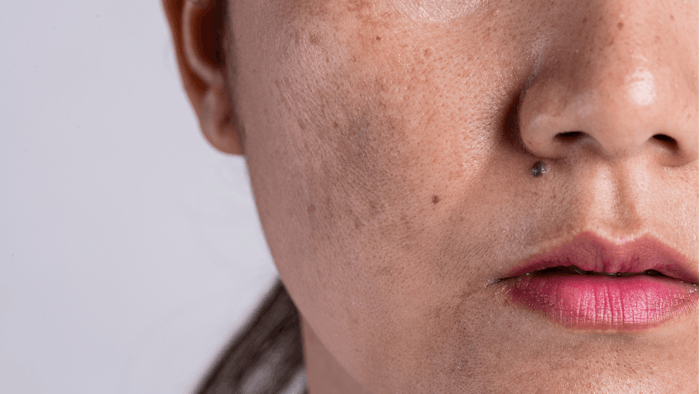 A prospective, split‐face, randomized study comparing a 755nm picosecond laser with and without diffractive lens array (DLA) in the treatment of melasma in Asian patients revealed that the addition of a fractionated DLA handpiece does not offer additional treatment benefits.
Woraphong Manuskiatti, MD, et al, treated 18 patients. Each patient was randomly treated with a 755nm picosecond laser coupled with DLA on one side of the face and without DLA (flat optics) on the other side. The laser was delivered through an 8 mm spot size with an average fluence of 0.4 J/cm2 at 2.5 Hz for a total of two passes without pulse overlapping. All subjects received five monthly treatments. The researchers recorded subjective clinical evaluation and objective color reading assessments at one, three and six months following the final treatment to determine the degree of pigment clearance as well as the incidence of adverse effects.
Pigment clearance significantly improved from one to six months after the final treatment on each side with no statistically significant differences in either objective or subjective assessments of melasma clearance. However, there was a lower incidence of postinflammatory hyperpigmentation on the side treated with the non-DLA (flat optics) handpiece.
"Treatment of melasma with lasers remains a challenge due to its limited clinical efficacy in addition to high rates of recurrence and side effects. This study demonstrates that a 755nm picosecond laser is safe and effective for the treatment of melasma in dark-skinned individuals," said Dr. Manuskiatti, professor of dermatology and head of the Siriraj Skin Laser Center at the Faculty of Medicine Siriraj Hospital, Mahidol University, Bangkok, Thailand.
The study was published in the September 2020 issue of Lasers in Surgery and Medicine.
Read the full paper here.