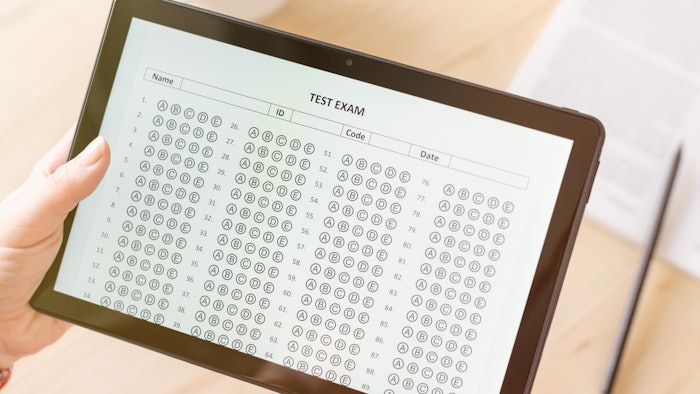 The American Board of Cosmetic Surgery (ABCS) collaborated with the National Board of Osteopathic Medical Examiners (NBOME) to develop a rigorous board certification exam that can be delivered, taken and assessed virtually. 
Testing experts at NBOME worked with numerous organizations to analyze what processes would be needed to meet the ABCS's goals for the examination including confidentiality, private interview spaces, "movement" through the exam and secure scoring. From there, NBOME created a virtual testing center and file sharing option that could accommodate the ABCS's needs, and they worked behind the scenes to transition examiners and candidates throughout the examination, which allowed participants to focus on the work of interviewing and being interviewed. 
"Having an established relationship with NBOME allowed us to dive into the process of adapting our exam as soon as it became clear that the pandemic would require us to take a different approach," said Dr. Wilbur Hah, ABCS president. "Board certification is core to our mission of promoting the safe and ethical practice of cosmetic surgery, and we are pleased to continue our work without interruption."
ABCS certification goes beyond training and examination; it requires diplomates to operate only in accredited facilities, prioritize patient safety at all times and meet strict standards for conduct. When asked if they would give the exam virtually again, the board members who served as examiners answered with a resounding "yes."
Note: Prior to undergoing the examination process, surgeons must have a primary board certification in a surgical specialty and then complete a cosmetic surgery fellowship, including performing 300 or more cosmetic procedures.