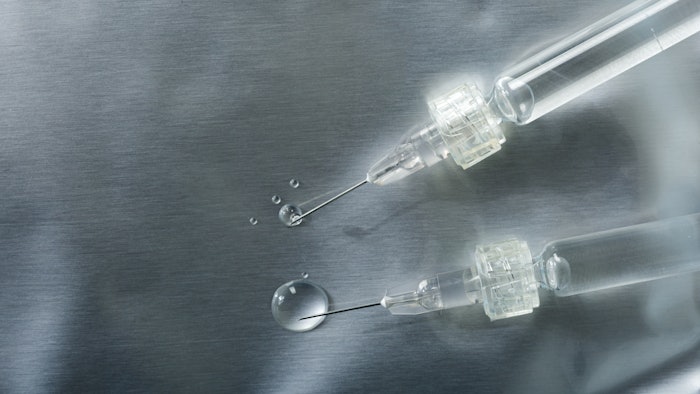 A chart review presented at the 2020 American Academy of Dermatology meeting and published online in the Journal of Drugs in Dermatology (December 17, 2020) revealed low incidences of adverse events with higher reconstitution volumes of poly-L-lactic acid (Sculptra Aesthetic).
Melanie Palm MD MBA, et al, performed a multi-center retrospective chart review to evaluate patient safety associated with a larger reconstitution volume (7mL to 10mL), and to investigate specific parameters for how Sculptra Aesthetic is used in a real-world clinical setting.
There were 4,483 treatments performed in 1,002 subjects; nearly half (48%) had three or four treatments during the studied period. The most common treatment areas included the midface/cheek area (97%), temple (94%) and jawline (54%). All injectors indicated adding lidocaine to the solution, resulting in total volumes of 8–10 mL. Adverse events were reported by 3.6% of subjects, all mild in intensity. Nodules were reported by four subjects (0.4%).
The authors concluded, "The low number of AEs reported in this retrospective chart review suggests that facial aesthetic treatment with PLLA reconstituted to a final volume of 8–10 mL, including anesthetics, is associated with a favorable risk benefit ratio."
Read the full paper here.