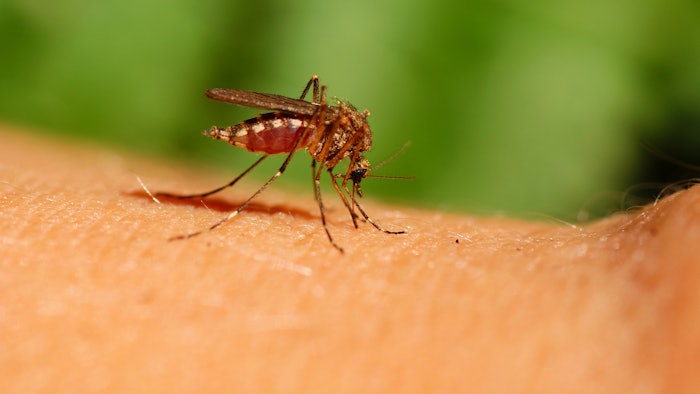 Ginkgo Bioworks, Azitra, Florida International University (FIU), and Latham BioPharm Group (LBG) have been awarded a $15 million contract by the Defense Advanced Research Projects Agency (DARPA) to develop a skin microbiome-based mosquito repellant.
The contract was awarded under DARPA's ReVector program, which is focused on maintaining the health of military personnel operating in regions highly affected by mosquito-borne diseases. 
In a release announcing the collaborative project, DARPA notes that mosquito-borne diseases, such as malaria and Zika virus, account for over a million deaths worldwide. Currently available mosquito repellents fail to provide long-lasting, effective protection: they require application to the skin every few hours and are impractical in certain military environments.
Ginkgo Bioworks, Azitra, FIU and LBG plan to study how mosquitoes sense humans by skin-associated volatile compounds (research has shown that certain microbial species within the human skin microbiome produce volatile odor-based chemical signals that attract mosquitoes), with the aim of engineering a Live Biotherapeutic Product (LBP) that can block the human chemical signals that attract mosquitoes while also repelling the insects. The goal is to create a product that can be easily applied to the skin and provide protection against mosquito bites for up to two weeks without reapplication.
"The ability to program living cells that are part of our natural microbiome, and thus improve our ability to fight off challenges like mosquito vectoring of disease, has enormous potential in global health. Our research in collaboration with Azitra, FIU and LBG could be transformative to the next generation of living medicine," said Jason Kelly, PhD, co-founder and chief executive officer of Ginkgo Bioworks. "We're doubling down on our collaboration to improve the future of human health through the power of biology."
Company contribution breakdown:
Azitra will leverage its extensive scientific knowledge of the skin microbiome to develop and characterize various bacterial strains.
Ginkgo Bioworks will contribute its foundries and deep expertise in bioengineering to provide strain engineering.
FIU's top mosquito researcher and neurogeneticist, Matthew DeGennaro, PhD, of Biomolecular Sciences Institute, who brings expertise in molecular genetics and odor attraction profile of mosquitoes as well as mosquito repellents will collaborate with the group.
Latham will provide program management, systems integration support and technical product development support.