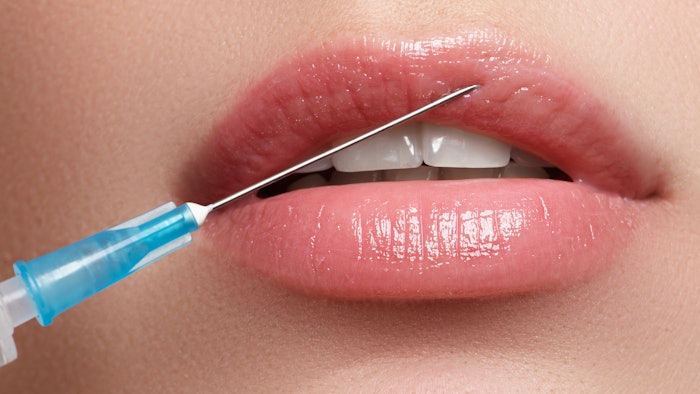 To kick off the new year, AEDIT reached out to Beauty Board Member and Beverly Hills facial plastic surgeon, Andrew Frankel, MD, to discover his strategies for aesthetic business growth in 2021.
Recognize Current Opportunities
"Due to the pandemic-related need for masks and lack of socializing, many people are using this time as an ideal opportunity to have some 'work done,'" says Dr. Frankel. "Masks camouflage much of the face and allow someone who just had a procedure to be productive without drawing any attention to themselves. Because people are not spending money on traveling or dining out, they have available funds to direct towards self-care."
As a result, to grow your practice during this time he suggests:
Focus on camouflaged recovery. Emphasize that this is a wonderful opportunity to have surgery or procedures that will not impact business or social life, and put a focus on procedures where masks are able to camouflage the recovery process.
Stay positive with social media. Make sure your message to patients is about beauty and aspirational ideas.
Cover COVID-19. Make patients aware of all COVID-19 safety measures. "My office changed our consultation practices to limit patients to only one at a time in the office with no visitors or others waiting. Additionally, we instituted screening of all patients via pre-visit phone calls and completion of a questionnaire upon arrival along with taking their temperature," Dr. Frankel explains. "We have UV-C filters within all treatment areas and operating rooms and have taken other measures to sanitize the facility appropriately. All surgical patients are required to have a negative COVID test. We require a COVID test within three days of their operation and the staff are likewise tested regularly."
Strengthen Patient Relationships
"We engaged with our patients via eblasts, personal calls and social media, and I took advantage of having more time with each patient thanks to a less congested schedule due to appointment spacing," Dr. Frankel says. "This allowed me to consider each patient holistically and dial down to where we could intervene to improve all things that were of interest to them. I believe the practice benefited from doing more for our existing patients than by looking for an influx of new patients. Having a loyal following that you can continue to work with only strengthens your brand and leads to improved outcomes."
Looking Ahead
"There may be a lull in elective surgery once the pandemic is cleared and life returns to normal because people will likely not want to be home recuperating at that point. As such, promoting injectables and nonsurgical procedures will be fruitful right as the world opens up again and people wish to look their best upon reentry," Dr. Frankel says. "I expect this will create a good opportunity to expand practices with offerings of new technologies, promotions and all types of outreach that brings people together in person to discuss the upbeat topic of aesthetic medicine. With more time spent online, we'll see a better educated consumer who's been using tools like AEDIT to help them make an informed decision every step of the way — from choosing a provider to reading up on their desired treatment."