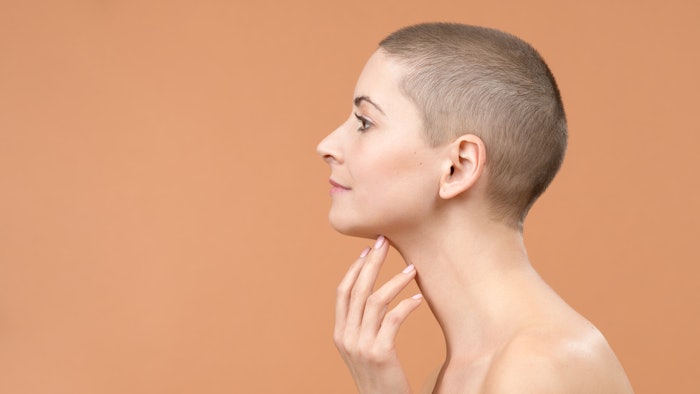 Juvederm Voluma XC (VYC-20L), a hyaluronic acid soft tissue filler with lidocaine, is effective for chin retrusion and shows a low risk of adverse events, according to a 192-subject study published in Dermatologic Surgery (January 2021). 
Kenneth Beer, MD, FAAD, et al, designed the randomized study to evaluate the safety and effectiveness of VYC-20L in patients with chin retrusion. Adults with chin retrusion were randomized (3:1) to receive VYC-20L in the chin at study onset (treatment group) or six months later (control group). The primary end point was ≥1-point improvement on the Allergan Chin Retrusion Scale (ACRS) from baseline at Month 6.
Of the 192 subjects, 144 received VYC-20L injections (treatment group) and 48 patients served as control. At six months post-treatment, 56.3% of treatment group participants had an ACRS response versus 27.5% in the control group. Treatment benefit remained evident at Month 12. The most common injection site responses were tenderness (81.1%) and firmness (75.1%). One participant (0.5%) discontinued the study due to two treatment-related serious AEs of facial cellulitis and injection site inflammation, both resolved without sequelae.