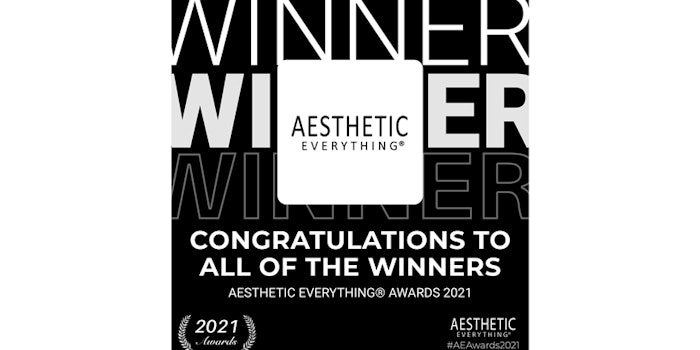 Voting was held online between January 13 and February 7, 2021, and more than 40,000 votes were cast.
"Thank you all once again for another extraordinary year of voting for your favorites in the aesthetic industry. It has been my pleasure for the 12th year now, to reward and recognize the people and companies that the industry and their patients and clients love the most. This year, we did a special award for those who have received the most votes and the most awards with Aesthetic Everything in the past 10 years, 'THE DECADE AWARDS,'" said Vanessa Julia Florez, CEO and founder, Aesthetic Everything.
The winners include:
Top Plastic Surgeon of The Decade: Frank Agullo, MD
Top Facial Plastic Surgeon of the Decade: Amir Moradi, MD
Top Dermatologist Of The Decade: Natalie Curcio, MD
Top Hair Restoration Surgeon of the Decade: Alan J. Bauman, MD
Top Medical Skin Care Distributor and Top Medical Skin Care Line of the Decade: DermaConcepts/Environ Skin Care
Top Aesthetic Nurse Practitioner of the Decade: Jamie Howder, FNP-BC
Top Aesthetic Injector of the Decade: Grace McLaurin, PA-C
View the complete list of winners HERE.