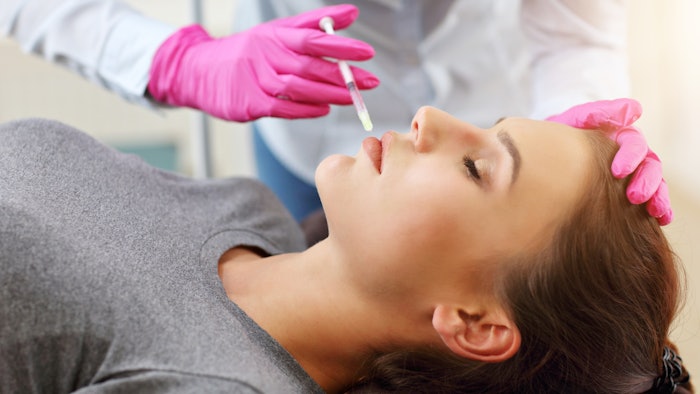 Advanced Aesthetic Technologies and its lead product, Algeness, were selected as one of the top two finalists in the recent Terra2 Solutions Skin Health Innovation Competition, finishing as the top aesthetic innovation and second overall.
Algeness is a dermal filler consisting of purified agarose gel (polysaccharide), derived from the purification of Agar-Agar processed from red algae. The filler does not contain cross-linked synthetic chemicals (BBDE or PEG) often used in hyaluronic acid fillers. Gore Range Capital partnered with Terra2 Solutions, a global think tank, and DermX Media Group, a dermatology education group, to host the Terra2 Solutions Skin Health Innovation Competition.
The final round of the competition was held during the 18th Annual Winter Clinical Dermatology Conference-Hawaii (WC21) virtual event.
"We were very honored that Algeness was invited to participate in this prestigious competition, pleased to be initially selected as one of the top four semifinalists to present during WC21 and delighted to finish as one of the top two as selected by a group of industry leaders and highly respected physicians. This notable recognition from potential customers and investors underscores the unique advantages of the Algeness technology as a differentiator in the global dermal filler market," said Doug Abel, CEO of AAT.
Four semifinalists, including AAT, presented their pitch videos to attendees during the meeting, and the two finalists, AAT and Mindera Corporation, were given the opportunity to present a live pitch followed by questions from the panel of judges.
"The unique attributes of Algeness as presented will provide an important addition to the dermal filler market, filling a need for a product that offers a differentiated capability for achieving facial shape and contour definition and the potential for an outstanding safety profile," said board certified dermatologist Valerie Callender, MD, FAAD, of Callender Dermatology and Cosmetic Center in Glenn Dale, Maryland, who served as one of the judges for the Terra2 Solutions competition.