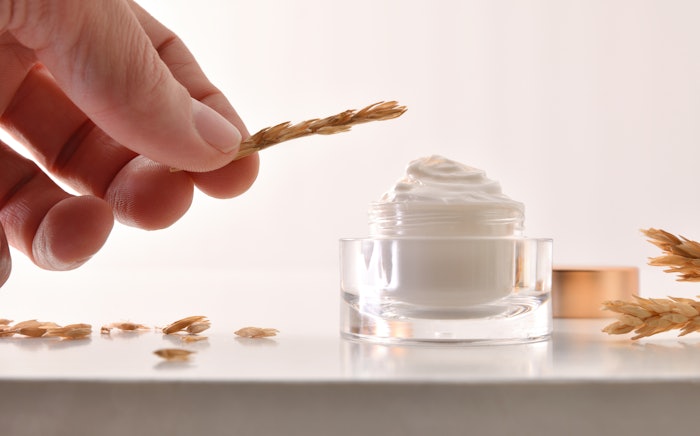 Johnson & Johnson Consumer Health has released findings from a clinical study examining a daily skincare regimen as adjunctive therapy for cancer patients at the American Academy of Dermatology (AAD) Virtual Meeting Experience (VMX) 2021.
The study revealed that a daily Avena Sativa (Oat) skincare regimen provided significant improvement and relief in dry skin and itch for adult patients undergoing systemic oncology treatments. 
Patients used an Avena Sativa Skincare Regimen for five weeks, which included:
The patients reported significant improvements (p<0.05) in skin moisture with the regimen, during the five-week study period. They perceived significant improvements in their Quality of Life as measured by Skindex-16 scores including their symptoms, emotional and functional impact.
"The skin barrier is greatly impacted by certain cancer treatments. As the skin cells normal programming is altered, the skin barrier is damaged, allowing water to escape more easily and irritants to more easily penetrate the skin," said Dr. Georgios Stamatas, research associate director and fellow, Johnson & Johnson Consumer Health. "Johnson & Johnson Consumer Health and Janssen Pharmaceutical Companies of Johnson & Johnson have shown with this latest research that we can significantly improve mild-to-moderate skin-related side effects with topical solutions, helping patients focus on their cancer treatment."